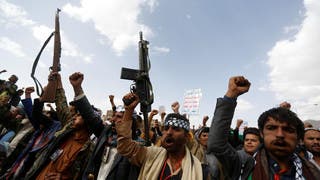 Friday, 10 August 2018
The Houthi militia group which controls the capital Sanaa has barred without explanation the head of the UN's human rights office in Yemen from returning to the country, a UN spokeswoman said on Friday. Elobaid Elobaid, a Canadian citizen, had been based in Yemen since October 2016, leading a team of 17 staff in Sanaa and 13 monitors in 11 of Yemen's governorates. His visa expired in June but was not renewed. The Iran-allied Houthis have been fighting against Yemen's ...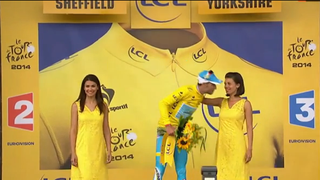 Tuesday, 8 July 2014
Italian cyclist Vincenzo Nibali hoped to celebrate his performance with a kiss after his Tour de France Stage 2 win. But, he was met with rejection. In a video that has gone viral on the internet, Nibali appears to be giving a kiss to one of the podium ladies as expected but was denied his other celebratory kiss from another podium female. Traditionally, a podium girl hands the winner a gift, and after that the cyclist and the podium girl typically exchange a kiss on each cheek.