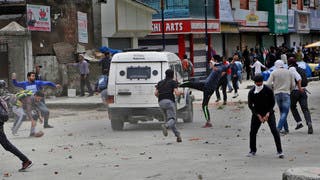 Monday, 24 April 2017
Anti-India protests on Monday triggered clashes between students and government forces in the disputed Himalayan region of Kashmir, as authorities reopened schools after a weeklong suspension of classes. Government forces used tear gas and water cannons to stop students from marching in the main commercial area in Srinagar, the key city in Indian-controlled Kashmir. The students retaliated by hurling rocks and breaching the barricades set up by police and paramilitary soldiers. They chanted ...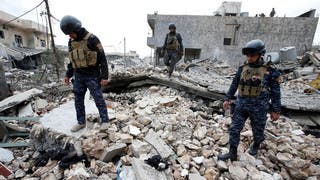 Thursday, 23 March 2017
Dozens of residents were buried in collapsed buildings in the Iraqi city of Mosul after an air strike against ISIS triggered a massive explosion last week and rescuers are still recovering bodies, civil defence agency officials and locals said on Thursday. The exact cause of the collapses was not clear, but a local lawmaker and two local residents said air strikes by the US-led coalition targeting ISIS militants may have detonated a truck filled with explosives, destroying buildings in a ...