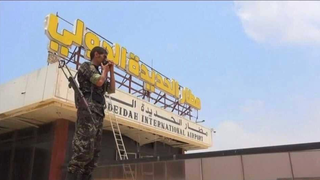 Tuesday, 26 June 2018
The Yemeni army thwarted the Houthi militias' attempts to infiltrate the surrounding of the Hodeidah Airport from the northern side and inflicted heavy losses upon them. Colonel Ahmad Ali al-Johayli said the army and resistance forces secured the airport's surrounding from the eastern, southern and western sides and part of the northern side. He added that the Houthis continuously try to cut the route of supplies from the side of Al-Jah and Al-Faza, southeast of Hodeidah, and ...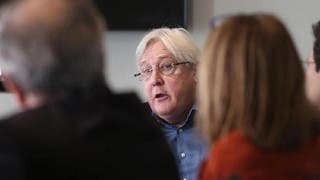 Monday, 18 June 2018
The UN Security Council will hold a closed session on Monday to discuss developments in Yemen. Martin Griffiths, the United Nations special envoy to Yemen, will attend the meeting to inform the council members of the details of his comprehensive plan for peace in Yemen. Meanwhile, UN sources said Griffiths' talks in Sanaa with the Houthi militias regarding Hodeidah did not reach any progress and added that Griffiths will leave Sanaa today after a three-day visit. Griffiths' ...