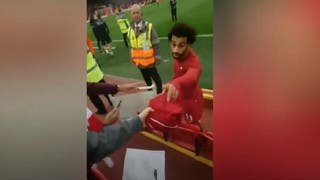 Sunday, 23 September 2018
Egyptian football star Mohamed Salah made a young Liverpool fan cry tears of joy after handing him his jersey following the match won by the Reds 3-0 against Southampton at Anfield. The kind gesture was filmed by Wayne Dunlop, father of the young fan and a big supporter of the football club. The video, which went viral on social media, shows the young boy being filmed in the stands during the match holding a paper sign asking the Egyptian star, who scored in the game, for his jersey and shouting ...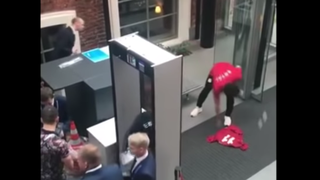 Wednesday, 20 June 2018
Liverpool striker Mohamed Salah was walking out of his residence lobby when fans threw an Egypt shirt at the player on Wednesday. As the players were exiting from the mission residence, one of the Egyptians fans threw a special shirt followed by a pen and it landed behind Salah. He picked up the jersey and found that it already had his signature, he then jokingly asked: "should I put my fingerprint?" The video went viral on social media platforms and it showed a great interaction ...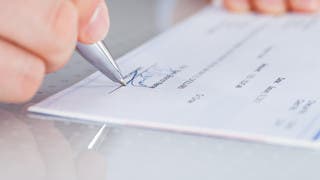 Wednesday, 20 April 2016
The UAE ministry has made a total of 96 agreements with economic and trading partner countries