TOPICS
US SECRETARY OF STATE REX TILLERSON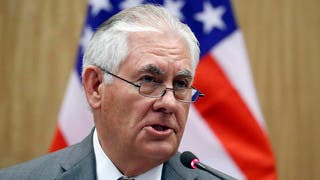 Friday, 10 November 2017
US Secretary of State Rex Tillerson on Friday warned other countries and groups against using Lebanon as a vehicle for a larger proxy fight in the Middle East, saying the United States strongly backed Lebanon's independence. "There is no legitimate place or role in Lebanon for any foreign forces, militias or armed elements other than the legitimate security forces of the Lebanese state," Tillerson said in a statement released on Friday by the US State Department. The United ...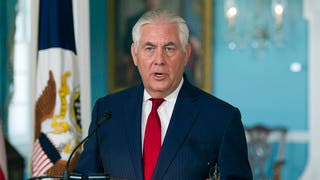 Thursday, 19 October 2017
US Secretary of State Rex Tillerson heads to the Middle East, South Asia and Europe this week on a diplomatic mission focused on conflicts in Iraq and Syria and blunting Iranian influence in the region, the State Department said on Thursday. Tillerson departs on Friday for travel to Saudi Arabia, Qatar, Pakistan and India before returning home through Switzerland on Oct. 27, the department said in a statement. In Riyadh, Tillerson will explore ways of improving relations between Saudi Arabia ...