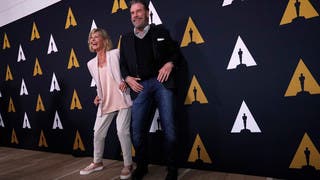 Saturday, 18 August 2018
"Grease" stars Olivia Newton-John and John Travolta on Wednesday celebrated the 40th anniversary of their classic movie musical about teenagers finding their way at the fictional Rydell High. The pair posed for cameras and showed off some dance moves at a screening in Beverly Hills hosted by the Academy of Motion Picture Arts and Sciences. "The idea that they're honoring our movie, and that it's meant so much to the history of film, nothing's quite like ...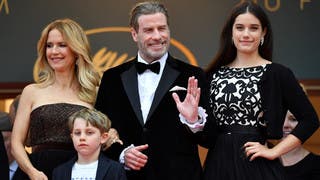 Thursday, 17 May 2018
Television is making cinema a "vintage genre", John Travolta said Wednesday at the Cannes film festival, lamenting that films were "not as sought after" as before. Travolta, 64, was in Cannes for the premiere of his film about notorious New York mafia boss John Gotti -- a family affair in which Travolta is the mob don, his wife Kelly Preston is Gotti's wife Victoria and their daughter Ella plays Gotti's daughter Angel. The "Grease" and "Pulp ...