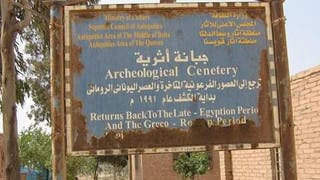 Wednesday, 4 April 2018
The Administrative Prosecution court in Egypt has ordered that 72 employees from the archeological sector and a number of security officials in Menoufia governorate to be tried on charges of theft of antiquities and turning the location into a parking lot. Counselor Mohammed Samir, spokesman for the Administrative Prosecution, said that the persons responsible for the looting are the former director of the archaeological site in the city of Qweisna, the current director of Kafr El-Sheikh Museum ...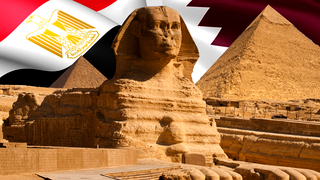 Tuesday, 3 March 2015
Religious edict suggests the destruction of the historic monuments are a 'religious duty' Egyptians must fulfill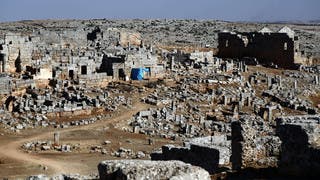 Tuesday, 8 October 2013
The cultural heritage of the entire nation of Syria is on the World Monuments Fund's 2014 watch list. The group said Tuesday the landmarks it chooses are threatened by neglect, overdevelopment, or social, political and economic change. It listed 67 sites in 41 countries and territories. They include Yangon, Myanmar. Its religious structures and late 19th- and early 20th-century colonial buildings face destruction from the demand for commercial and residential properties. Others on the list ...