TOPICS
CENTRAL BANK GOVERNOR ABDOLNASER HEMMATI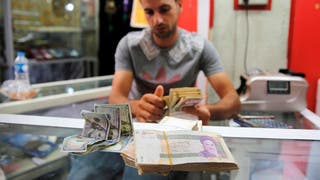 Saturday, 8 September 2018
Iran gave permission to money exchange offices on Saturday to start importing foreign currency banknotes, state media reported, in an apparent attempt to stop the rial from plunging to a new low against the dollar. Iran's currency has lost about two-thirds of its value this year, hitting a record low earlier this week of 150,000 rial to the US dollar. It recovered to trade at 130,000 per dollar on Saturday in unofficial trade, according to the Bonbast.com currency market ...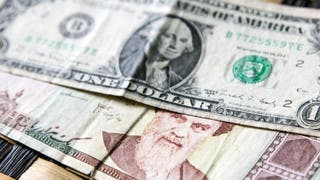 Monday, 6 August 2018
Iran will ease foreign exchange rules, state TV reported on Sunday, in a bid to halt a collapse of the rial currency that has lost half its value since April due to fears about US sanctions likely to be imposed this week. President Donald Trump's decision to pull out of an agreement to lift sanctions in return for Iran limiting its nuclear program caused a run on the rial as companies and savers bought hard currency to protect themselves from the economic sanctions that could be imposed from ...