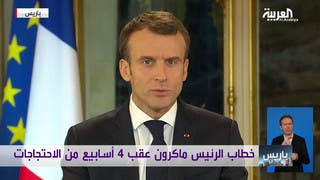 Monday, 10 December 2018
French President Emmanuel Macron is promising "all means" will be used to restore calm after the disruptive protests that have deeply shaken the nation. On Monday night, Macron addressed France for the first time since anti-tax protests around the country turned into rioting in Paris. Trying to sound gentle and calming, Macron acknowledged "anger and indignation" among members of the public over the cost of living. But he also said "no indulgence" would be ...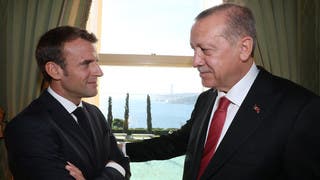 Sunday, 9 December 2018
Remarks made by the Turkish President Recep Tayyip Erdogan over France's "failure in democracy" following boiling protests were ridiculed and criticized in the Middle East. Erdogan expressed, Saturday, his concern regarding the chaos caused by the 'Yellow Vest' protests in Paris, while pointing to France's discrimination against refugees and Islam, independent news site T24 reported. The Turkish president, known for his repressive approaches towards ...