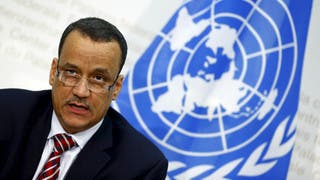 Saturday, 10 February 2018
Special Envoy for Yemen Ismail Ould Cheikh Ahmed, on Friday dismissed that his term of office was "unsuccessful", saying that the role of the envoy is "to mediate" between the parties. "If they are keen on reaching peace they will, and if they seek the opposite, no result or solution could be reached." Ould Cheikh added that the new UN envoy will begin preparations for a round of talks starting with meetings between the Houthis and the General People's Congress but ...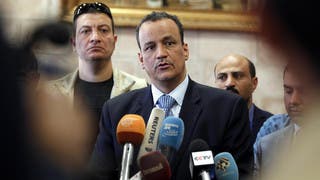 Tuesday, 23 May 2017
The UN envoy to Yemen, Ismail Ould Cheikh Ahmed, sent a message to the Yemenis upon arriving to the capital Sanaa on Monday, after elements of the armed Houthi militias faced the convoy of the Special Envoy of the Secretary-General of the UN to Yemen after leaving the airport, eyewitnesses told Al Arabiya. "I want to send a message to the Yemeni people. We, the United Nations, will remain objective. Our goal is to seek peace. We are not taking sides, whatever is said. We will continue to ...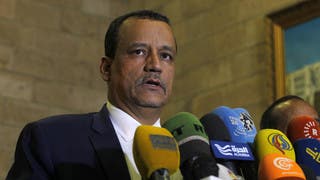 Sunday, 27 November 2016
Ould Cheikh voiced the importance of preparing for a new round of talks