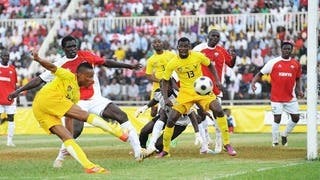 Wednesday, 12 June 2013
Togo players are refusing to play a World Cup qualifier in Libya after violence there led to dozens of deaths over the weekend and prompted FIFA to move Friday's game from Benghazi to the capital, Tripoli. Midfielder Alexis Romao of Marseille and striker Jonathan Ayite of Brest flew back to France from Togo this week citing security worries as their reason for not wanting to travel to Libya, and the Togolese players want the match moved out of Libya completely. On Saturday, 31 people ...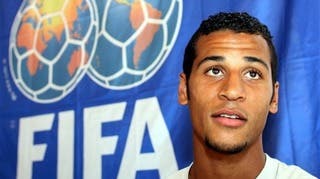 Tuesday, 11 June 2013
Togo midfielder Alaixys Romao has decided not to play Friday's soccer World Cup qualifier in Libya because of safety concerns, saying on Twitter that he was heading back to France where he plays in Ligue 1. Togo were the targets of an attack during the 2010 African Nations Cup in Angola when separatist gunmen ambushed their bus in the Cabinda province, killing three members of the squad and forcing them to withdraw from the tournament. FIFA have moved Friday's Group I qualifier to Tripoli ...