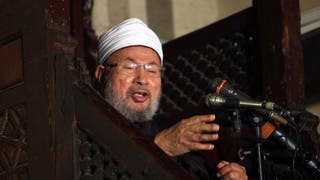 Tuesday, 12 September 2017
The Egyptian Ministry of Interior has denied that controversial Qatar-based preacher Yousef al-Qaradawi's name was removed from the Interpol wanted lists, confirming that his name is still listed in the international red alert issued to prosecute the convicts. A security source in charge of the public security sector in the ministry said that based on coordination with the Interpol, the database listed is still in force and had not been canceled. The list includes the names of al-Qaradawi ...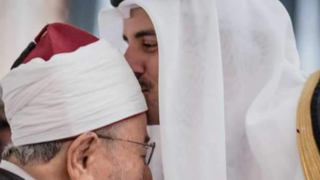 Friday, 9 June 2017
Yusuf al-Qaradawi is an Egyptian Islamic theologian based in Doha, Qatar, and chairman of the International Union of Muslim Scholars. He is the first Egyptian on the terror list announced by Saudi Arabia, Egypt, the UAE and Bahrain. The countries have collectively designated 59 individuals and 12 institutions that have financed terrorist organizations and received support from Qatar. Al-Qaradawi is known for being a caller and an avid advocate of suicide bombings and martyrdom. He promoted and ...