TOPICS
EGYPT MOSQUE ATTACK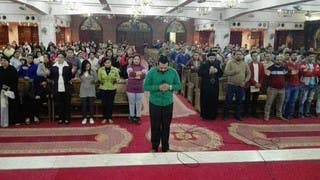 Sunday, 26 November 2017
A photo of Egyptian Copts praying for the victims of Friday's deadly mosque attack in Sinai has been widely circulated on social media. Farid al-Naqrashi, who posted the photo on his Facebook page, said these prayers were performed at a Coptic church in North Cairo. "These prayers are for the victims, may God have mercy on them and grant patience to their families," the caption said. Social media users interacted with the photo and widely shared it, reflecting the ...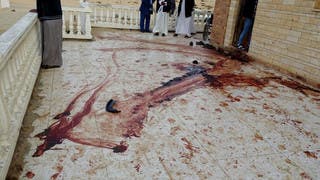 Sunday, 26 November 2017
The magnitude of the attack that targeted worshippers in al-Rawda Mosque in North Sinai is not only measured by the number of lives it claimed, estimated so far at 305, nor by the fact that it is the deadliest in Egypt's modern history. The rest of the details are equally disturbing. This is the first time a mosque is targeted, hence marking a clear departure from the sectarian agenda that characterized most recent attacks and also stirring away from the other traditional enemy represented ...