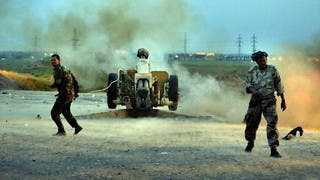 Wednesday, 13 April 2016
Outside the police station, Iraqi men in robes and headscarves wait for permits to leave the dusty ......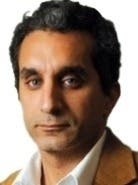 Friday, 13 December 2013
Bassem Youssef is is an Egyptian doctor, satirist, and the host of El Bernameg ("The Program"), a satirical news program broadcast by a private Egyptian television station. The press has compared Youssef with American comedian Jon Stewart, whose satire program The Daily Show inspired Youssef to begin his career. Despite all controversy and legal debates it has sparked, El Bernameg has been a major success. It is constantly topping the regional YouTube charts, making Youssef's YouTube channel one of the most subscribed to in Egypt.
...