TOPICS
TENNIS HALL OF FAME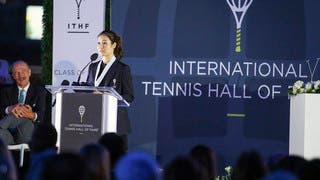 Sunday, 21 July 2019
Li Na has broken new ground at the International Tennis Hall of Fame.The 37-year-old former Chinese star became the first Asian-born player to be inducted on Saturday.She was enshrined along with Mary Pierce of France and Russian Yevgeny Kafelnikov during a lengthy on-court ceremony that followed the Hall of Fame Open semifinals and stretched from sunset into nighttime, forcing grounds' crew members to scramble and bring in smaller spotlights.Li became the first Asian to win a Grand Slam ...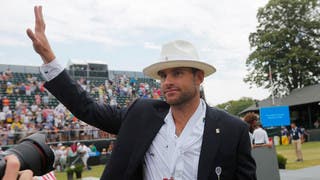 Sunday, 23 July 2017
International Tennis Hall of Fame inductee Andy Roddick said on Saturday he was honoured to have played in the era of the Big Four, but also acknowledged that they caused him no end of frustration during his career. Speaking in Newport, Rhode Island, where he was inducted with Belgian Kim Clijsters and Dutch Paralympic champion Monique Kalkman-van den Bosch, Roddick spoke about what it was like to compete with Roger Federer, Rafa Nadal, Novak Djokovic and Andy Murray. ...