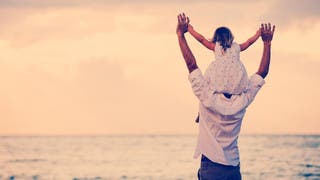 Tuesday, 9 January 2018
After a long day in the office, I must admit I love getting home to find my partner and toddler daughter in the bath together. It still amuses me to see this 6"1' bearded man hunched over in a tub filled with grapefruit-scented bubbles while a three-year-old tyrant splashes him or plays some game that inevitably involves him wincing as she clutches his hairy chest. The last few times I've walked in during bath time, he's been teaching her phonics with rubber bath letters. ...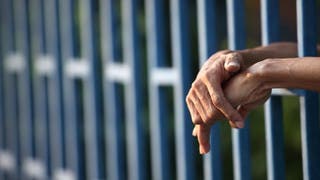 Thursday, 16 October 2014
Moroccan authorities detained a man along with his two girls, aged two and four, as he sought to join up with ISIS fighters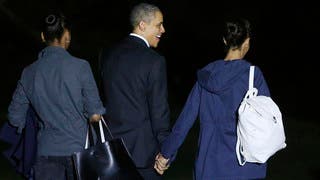 Saturday, 21 December 2013
Obama said he worries about "getting in the way of the girls just having a normal life"