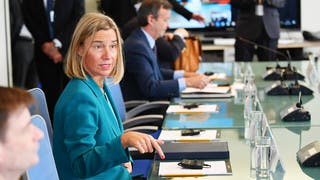 Monday, 24 September 2018
France on Monday called for stronger UN sanctions on Libyans who stand in the way of a political solution in the conflict-ridden country. The current situation "forces us to show greater firmness toward those who want to insist on the status quo for their sole benefit," French Foreign Minister Jean-Yves Le Drian told reporters at the United Nations. "The sanctions recently imposed by the Security Council against a number of traffickers should be followed by further sanctions, ...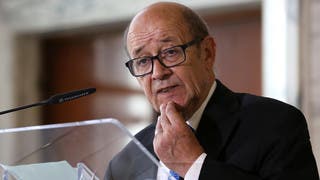 Monday, 5 March 2018
Iran's semi-official ISNA news agency is reporting that France's foreign minister has arrived in Tehran amid French criticism of Tehran's ballistic missile program. The Monday report said Jean-Yves Le Drian will hold meetings with Iran's President Hassan Rouhani and Foreign Minister Mohammad Javad Zarif. Le Drian's office says a key part of the trip will be diplomacy over the war in Syria and trying to get Iran to use its influence on Syrian President Bashar Assad ...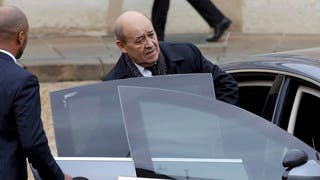 Monday, 21 December 2015
Moscow and Paris have agreed to up efforts to share intelligence relating to ISIS after the countries vowed to cooperate militarily on the issue