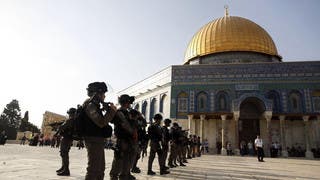 Friday, 27 July 2018
Israeli police reopened al-Aqsa mosque gates after hours of closure on Friday, when clashes erupted with Palestinian worshippers following midday prayers. Muslim worshippers returned to the site around four hours after they were forced out by police using tear gas. Earlier, the waqf, the religious authority that runs the mosque, confirmed the gates were closed after clashes broke out, as AFP reported. Reuters news agency reported that masked youth cracked fireworks in the direction of Israeli ...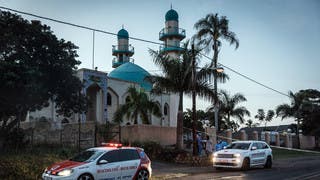 Friday, 11 May 2018
A man hunt has been lunched by South Africa police Friday, after three men attacked and stabbed worshippers at a mosque outside Durban, on Thursday, in what is considered an unprecedented incident in the country where about 1.5 percent of the country's 55 million population is Muslim. A spokesman for the city's police said the motive of the attack is still unknown but "elements of extremism" were involved. The attackers killed one worshipper, reported to be an imam, and ...