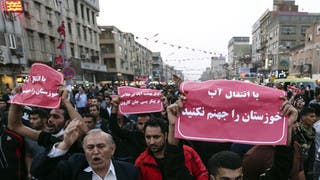 Tuesday, 26 June 2018
In the past two weeks, south-western cities of Iran – historically known as Arabistan ......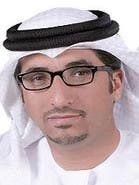 Wednesday, 04 April 2018
Mohammed Al-Hammadi is the Editor-in-Chief of Al Ittihad newspaper and Executive Director of editing and publishing at the Abu Dhabi Media Company. He founded and was Editor-in-Chief of the Arabic edition of National Geographic magazine, and has held numerous positions in journalism since joining Al Ittihad in 1994. Al-Hammadi has been a columnist for more than 15 years, including writing a daily column for seven years and producing a weekly political column in Al Ittihad since 2001. He has also worked as a parliamentary editor for seven years, covering the proceedings of the Federal National Council in the United Arab Emirates. In addition to being an active participant on social networks, Al-Hammadi has an interest in new media and is currently working on a project to ease the transition from traditional to digital and smart media. Al-Hammadi has received numerous awards and is a member of a number of organizations and federations. He features regularly in broadcast media as a regional political commentator and has authored several books including Time of Ordeal (2008), The UAE Democracy (2009) and The Fall of the Muslim Brotherhood (2016). Twitter: @MEalhammadi
...