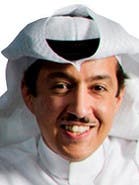 Tuesday, 11 December 2018
Turki Aldakhil is the former General Manager of Al Arabiya News Channel. He began his career as a print journalist, covering politics and culture for the Saudi newspapers Okaz, Al-Riyadh and Al-Watan. He then moved to pan-Arab daily Al-Hayat and pan-Arab news magazine Al-Majalla. Turki later became a radio correspondent for the French-owned pan-Arab Radio Monte Carlo and MBC FM. He proceeded to Elaph, an online news magazine and Alarabiya.net, the news channel's online platform. Over a ten-year period, Dakhil's weekly Al Arabiya talk show "Edaat" (Spotlights) provided an opportunity for proponents of Arab and Islamic social reform to make their case to a mass audience. Turki also owns Al Mesbar Studies and Research Centre and Madarek Publishing House in Dubai. He has received several awards and honors, including the America Abroad Media annual award for his role in supporting civil society, human rights and advancing women's roles in Gulf societies. He tweets @TurkiAldakhil.
...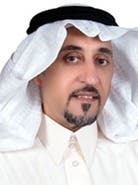 Monday, 19 February 2018
Hussein Shobokshi is a businessman and prominent columnist. Shobokshi hosts the weekly current affairs program Al Takreer on Al Arabiya, and in 1995, he was chosen as one of the "Global Leaders for Tomorrow" by the World Economic Forum. He received his B.A. in Political Science and Management from the University of Tulsa. His twitter handle is @husseinshoboksh.
...