Ever since cola soft drinks became a household favorite across the world, one question has transcended generations: What goes in a can of Coke?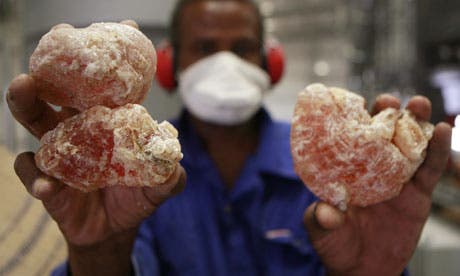 A Sudanese worker holds up pieces of gum arabic. Photograph: Khaled Desouki/AF
Although Darfur's Justice and Equality Movement (JEM), which is part of a rebel coalition, has occasionally operated just over the Darfur border in the western part of North Kordofan, this week saw their first strike into the east of the state.
SHOW MORE
Last Update: Wednesday, 01 May 2013 KSA 11:34 - GMT 08:34