From hijabs to boxer shorts, SpongeBob SquarePants custom-made merchandise has become a new phenomenon in Egypt, according to international media.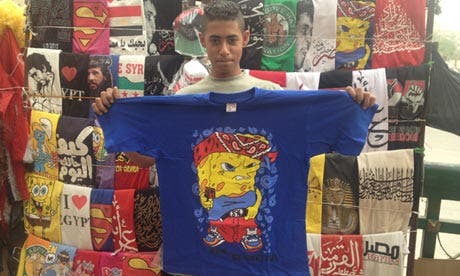 spongebob vendor
"Men would ask me for SpongeBob boxer shorts," stallholder Yasser Abdel Moneim told The Guardian this week.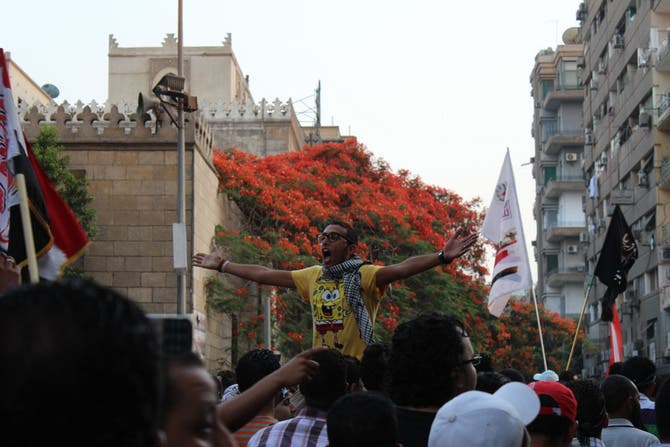 spongebob tahrir
"The casual visitor to the square in early 2013 might even wonder if SpongeBob has become, like the ubiquitous Che Guevara shirts or the spooky Guy Fawkes masks made popular by the film V for Vendetta, a bizarre transnational pop culture symbol of resistance," Malsin added.
SHOW MORE
Last Update: Wednesday, 20 May 2020 KSA 09:40 - GMT 06:40