Two Mursis walk into a mosque. One comes within reach of the other, but much to the disappointment of the Egyptian president's lookalike, security guards block the rendezvous. It was seemingly never meant to be.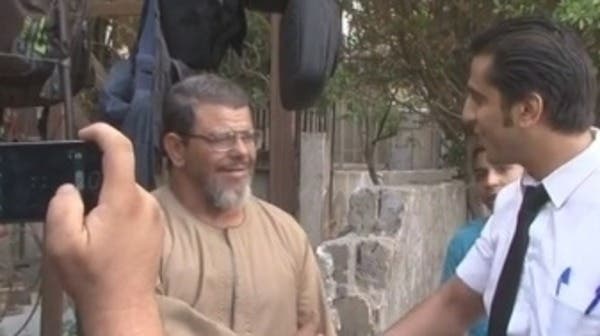 People greet and take pictures with Egyptian President Mohammed Mursi's look-alike. (Al Arabiya)
Sohagi, interviewed by Al Arabiya earlier this month, said that people often mistake him for President Mursi, which at times stirs up trouble for him.
SHOW MORE
Last Update: Wednesday, 20 May 2020 KSA 12:05 - GMT 09:05