Egypt's Islamist leader Mohammed Mursi has been the object of more than a few countdowns during his turbulent year as president.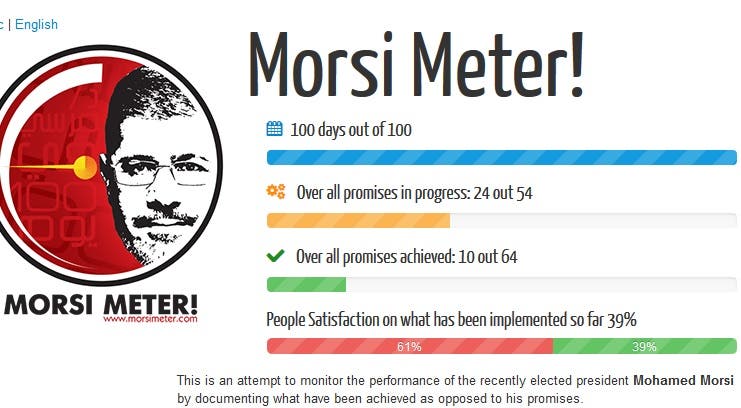 mursi meter
First there was "MorsiMeter," an online gauge set up by activists which ticked off pledges he promised to fulfill during his first 100 days in office, with a focus on security, fuel, bread and the country's environment.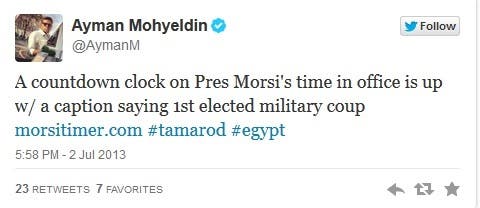 twitter
Foreign Correspondent for NBC News based in Egypt, Ayman Mohyeldin, tweeted on Tuesday: "A countdown clock on Pres Morsi's time in office is up w/ a caption saying 1st elected military coup."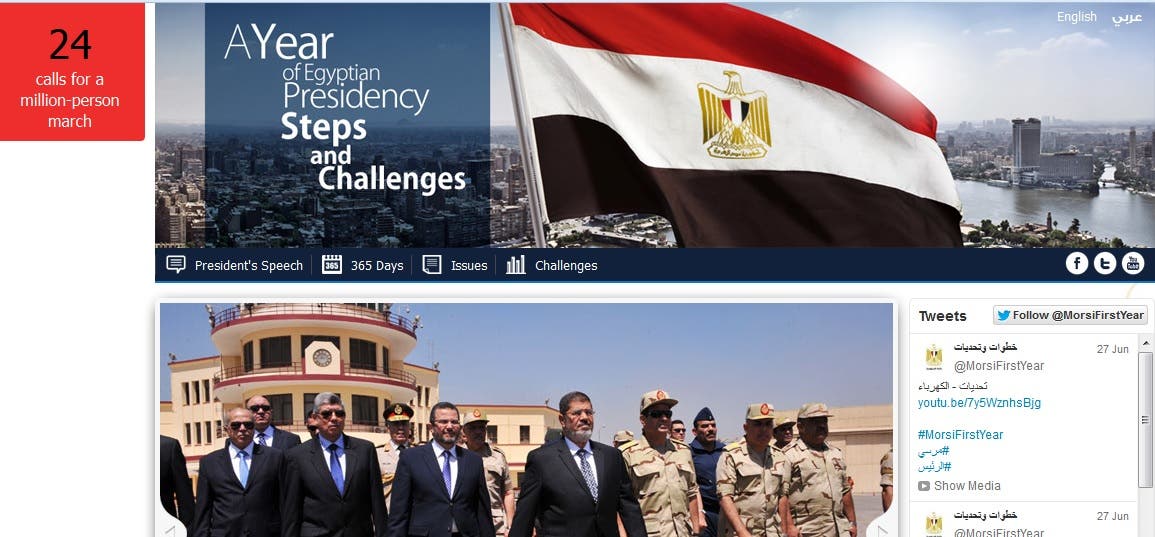 first year mursi
In an effort to counter the online gauges that have been thrown at Mursi this past year, including Tamarod announcing their anti-Mursi petition collection online, the presidency recently set up a website called "MorsiFirstYear."
SHOW MORE
Last Update: Wednesday, 20 May 2020 KSA 09:40 - GMT 06:40