From sit-ins to a kick-off, supporters of the Muslim Brotherhood and ousted President Mohammad Mursi took part in a football match on Sunday.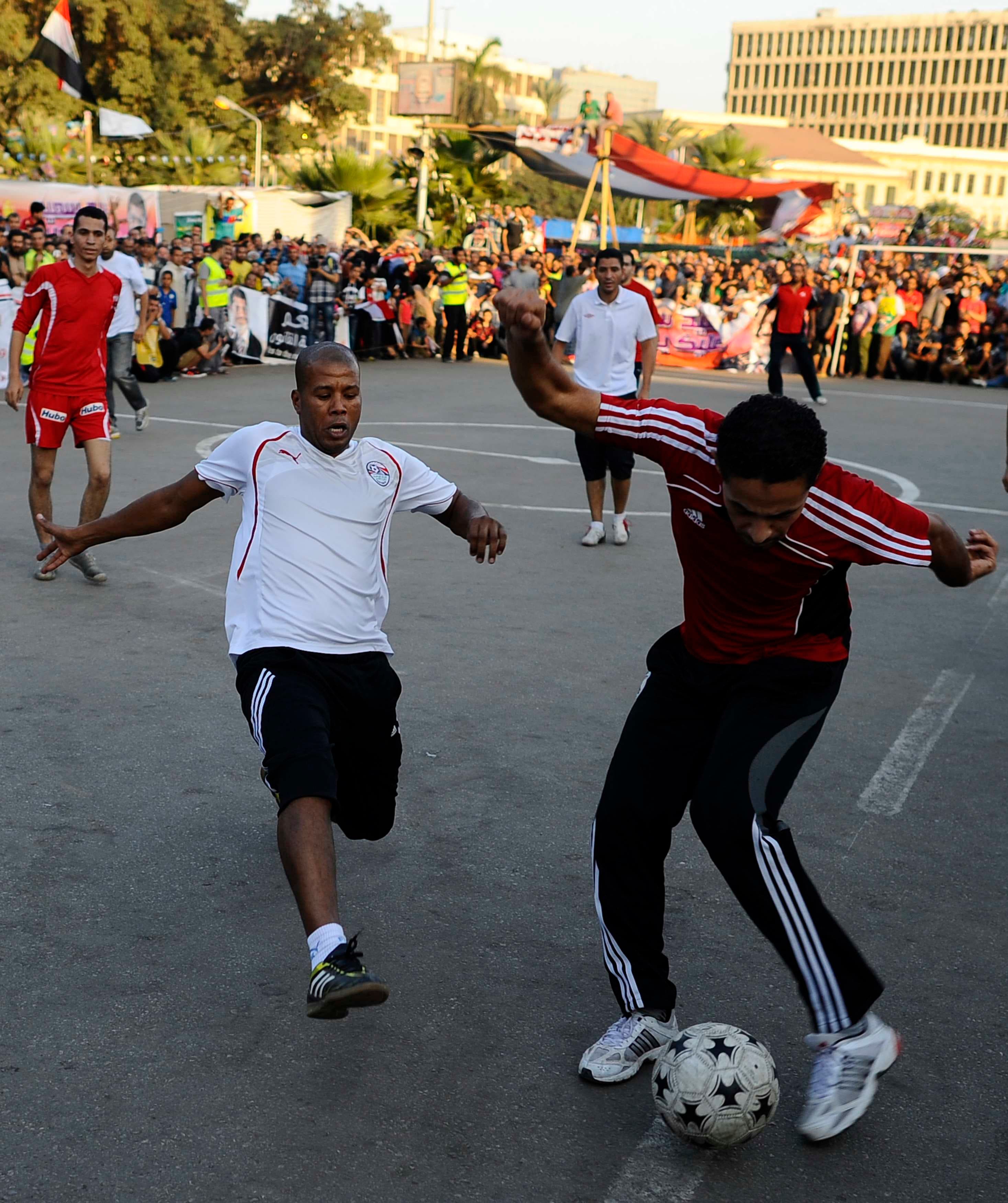 Islamist match reuters
Protesters from Rabaa al-Adawiya played against protesters from Ennahda. The teams were named after squares in and around Cairo where they have camped out for over a month, staged the friendly on the same night that security and government sources said police are expected to start taking action against them.
'Irritating'
SHOW MORE
Last Update: Wednesday, 20 May 2020 KSA 09:41 - GMT 06:41