Pakistan has cracked down on "immoral" love chat services offered by mobile phone companies, stifling hopes of illicit romance in the conservative Muslim country where dating is frowned upon.

The Pakistan Telecommunication Authority (PTA) said the ban was enforced last month due to protests from parents and lawmakers, but critics warn it is the latest attempt at creeping censorship.

The PTA first pulled the plug on dirt-cheap chat rates and late-night discounts in November, but operators simply started offering the services under different names.

So the regulator tightened the ban late last month, ordering telecommunication companies to scrap immediately "all kinds of chat services, irrespective of the time of day".

In a country, where parents keep young people on a tight leash and dating is considered inappropriate, late-night chatting over the phone or Internet can be a way to find love below the radar.

In Pakistan girls can be beaten or even killed by male relatives if there is any hint they are having a relationship and parents like to strictly control the marriages of their offspring.

A 20-year-old university student who did not want to give his name told AFP that the ban had hit him hard as he is now unable to chat with random girls and find new dates.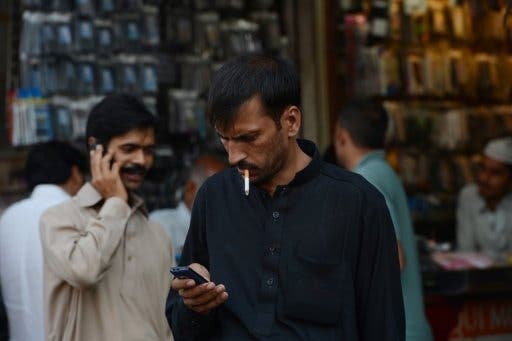 paki guy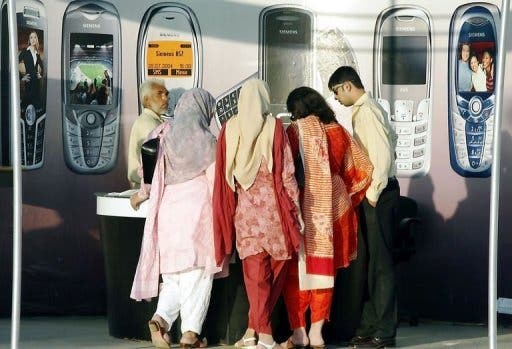 Women visit a stall a mobile phone exhibition in Islamabad in 2005. In a country, where parents keep young people on a tight leash and dating is considered inappropriate, late-night chatting over the phone or Internet can be a way to find love below the radar. (AFP)
SHOW MORE
Last Update: Wednesday, 20 May 2020 KSA 09:41 - GMT 06:41