The Miss World beauty contest held this year in Indonesia has attracted vehement opposition by Islamic groups in the nation, who have in response set up a rivaling beauty pageant only for Muslims.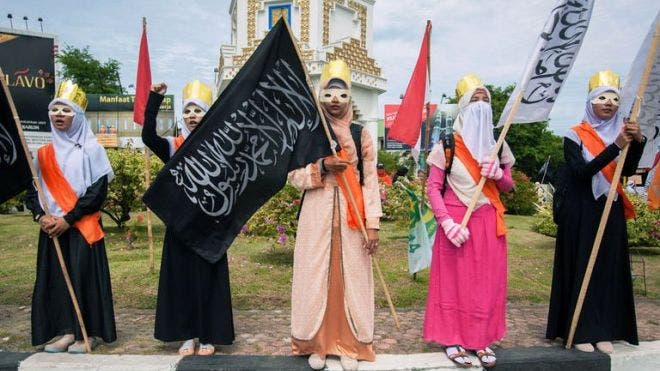 Muslim women stage a protest against the Miss World beauty pageant contest this month. (AFP)
"Muslimah World is a beauty pageant, but the requirements are very different from Miss World - you have to be pious, be a positive role model and show how you balance a life of spirituality in today's modernized world," Shanti told AFP.
Diverse
SHOW MORE
Last Update: Wednesday, 20 May 2020 KSA 09:40 - GMT 06:40