Some private pools in Morocco's tourism hot spots have banned women from wearing burkinis, sometimes described as halal swim-suits, which cover the body and have a head covering attached.

Several resorts in the touristic city of Marrakesh have reportedly banned the burkini in their private pools, with many citing "hygiene reasons," according to local news reports.

Khadija El Idrissi, Communication and Public Relations Director at Mazagan Beach and Golf Resort, denied an earlier statement that the resort bans the burkini.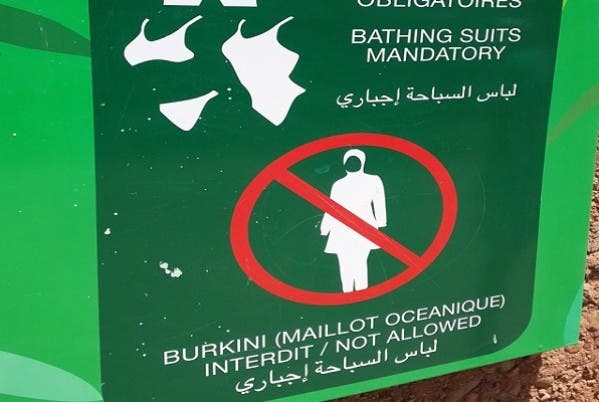 burkini no
SHOW MORE
Last Update: Wednesday, 20 May 2020 KSA 09:42 - GMT 06:42