Fast food giant McDonald's said Monday it was aware of a New Zealand woman's allegation she found a half-eaten cockroach in a hamburger bought at one of its South Island restaurants.

Annah Sophia Stevenson told Fairfax New Zealand that she bought a Big Mac meal on Saturday night then found the cockroach when she was back at home and part-way through eating the burger .

"The guts were hanging out and it had a big hole in the middle of it," the 26-year-old make-up artist said.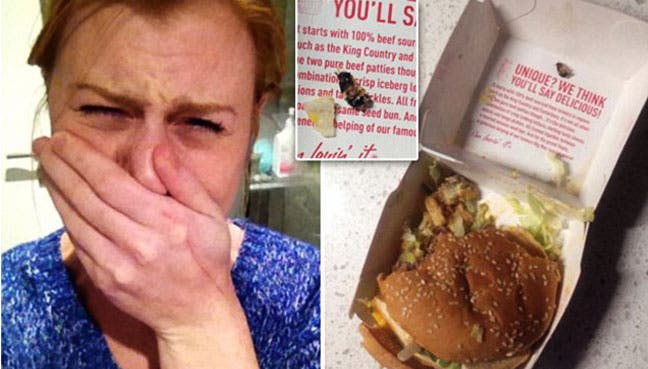 Mcdonalds
SHOW MORE
Last Update: Wednesday, 20 May 2020 KSA 09:44 - GMT 06:44