On the edge of a slum in India's capital, past rubbish and an open sewer, a dozen children are diligently drawing everything from Mahatma Gandhi to popular cartoon character Chota Bheem.

Watching over them is Rangamma Kaul, a 51-year-old teacher determined to bring art to the ramshackle colony in New Delhi's west whose families scratch a living laboring on construction sites and selling street food.

More than 20 years ago when she started her school in Nangloi, Kaul went door to door asking parents for the chance to teach their children for a few hours a day.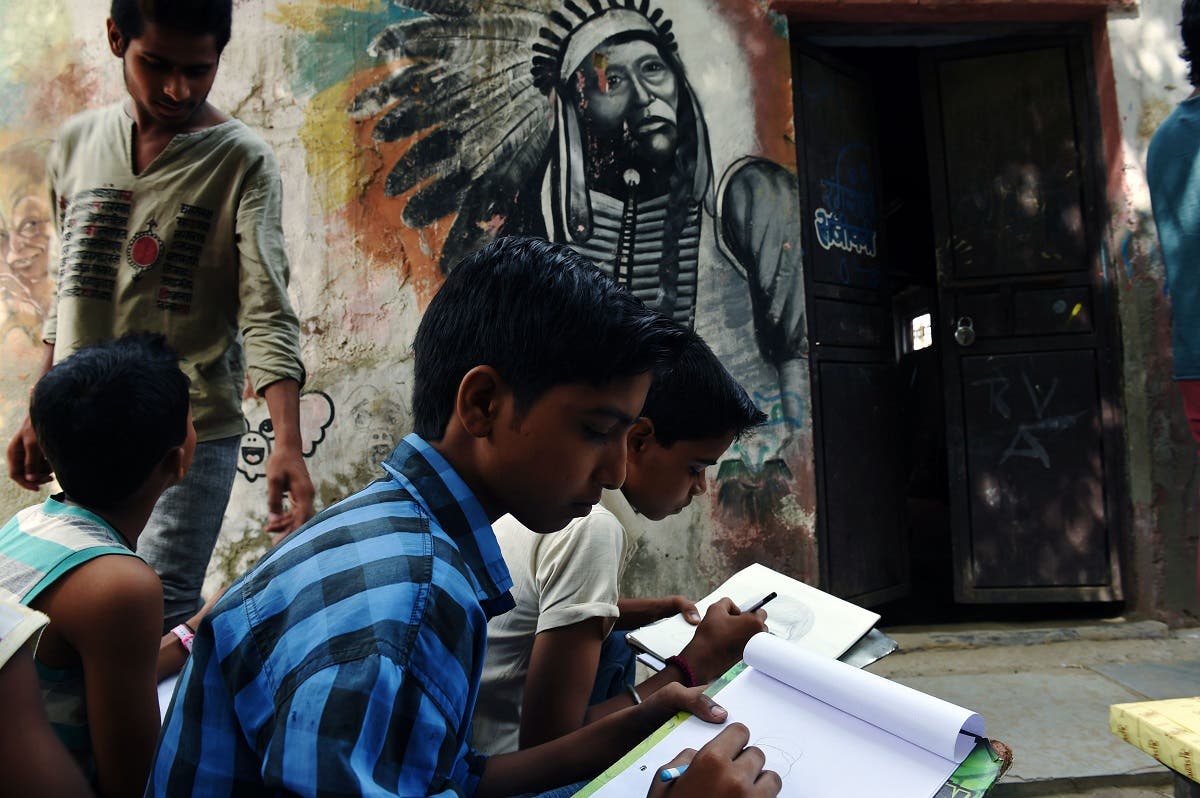 Indian students draw at an art school in Nangloi, a colony in west New Delhi. (AFP)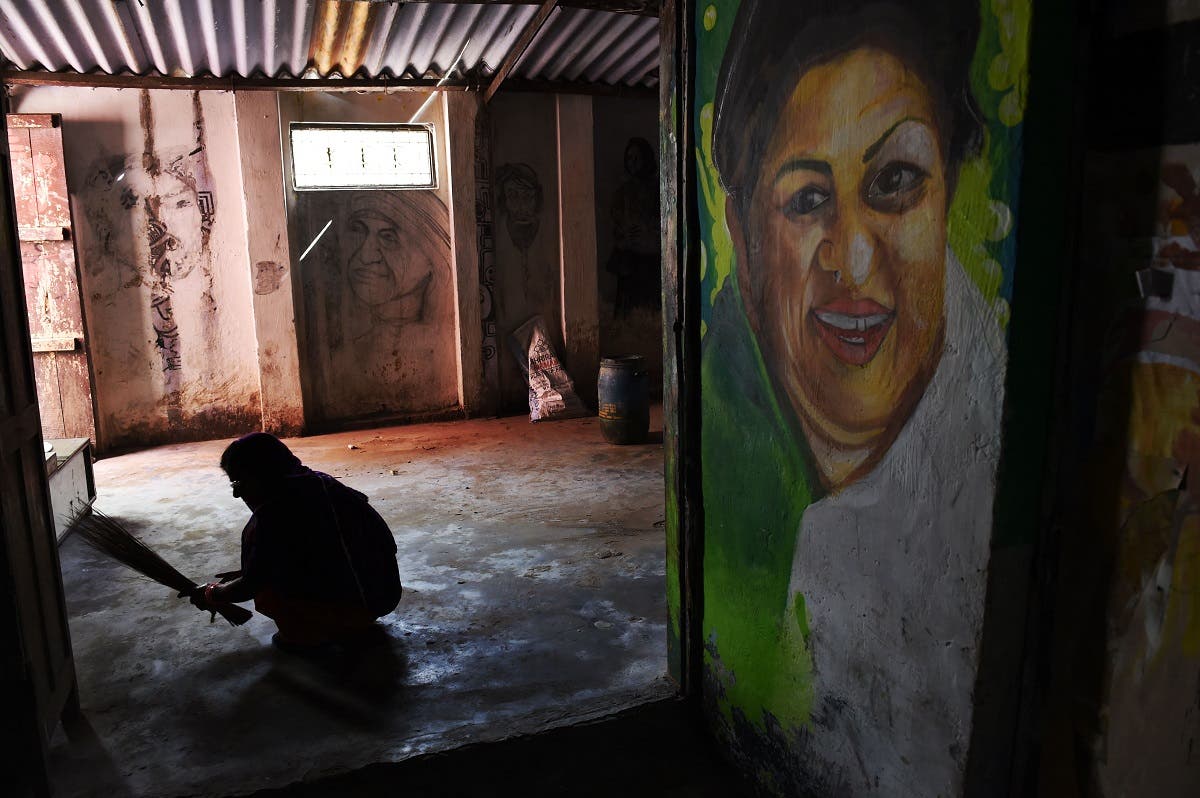 an Indian woman sweeps the floor of a room adorned by a student's painting of famous Indian singer Lata Mangeshkar afp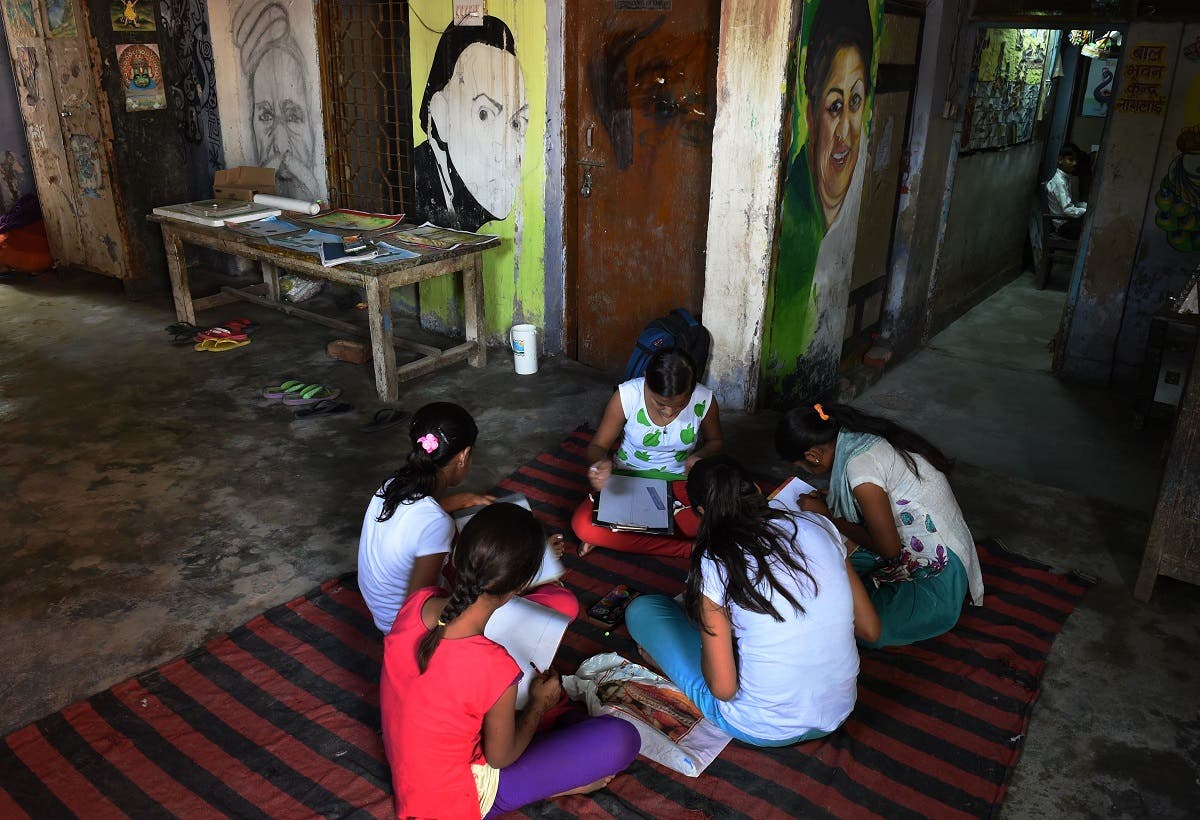 india
SHOW MORE
Last Update: Wednesday, 20 May 2020 KSA 09:45 - GMT 06:45