The fossilised bones of 15 bodies from a previously unknown human species have been discovered in a cave in South Africa, it was announced Thursday, in what scientists hailed as a breakthrough in evolution research.

About 1,500 fossils were found deep in a cave system outside Johannesburg, hidden in a deep underground chamber only accessible via several steep climbs and rock cavasses.

Experts are uncertain how the "Homo naledi" remains got there, or even how old they are, but the discovery could shed fresh light on the origin of the mankind.

The bones were first discovered in 2013 by Witwatersrand University scientists and volunteer cavers in the Cradle of Humankind, a UNESCO World Heritage Site, 50 kilometres (30 miles) northwest of Johannesburg.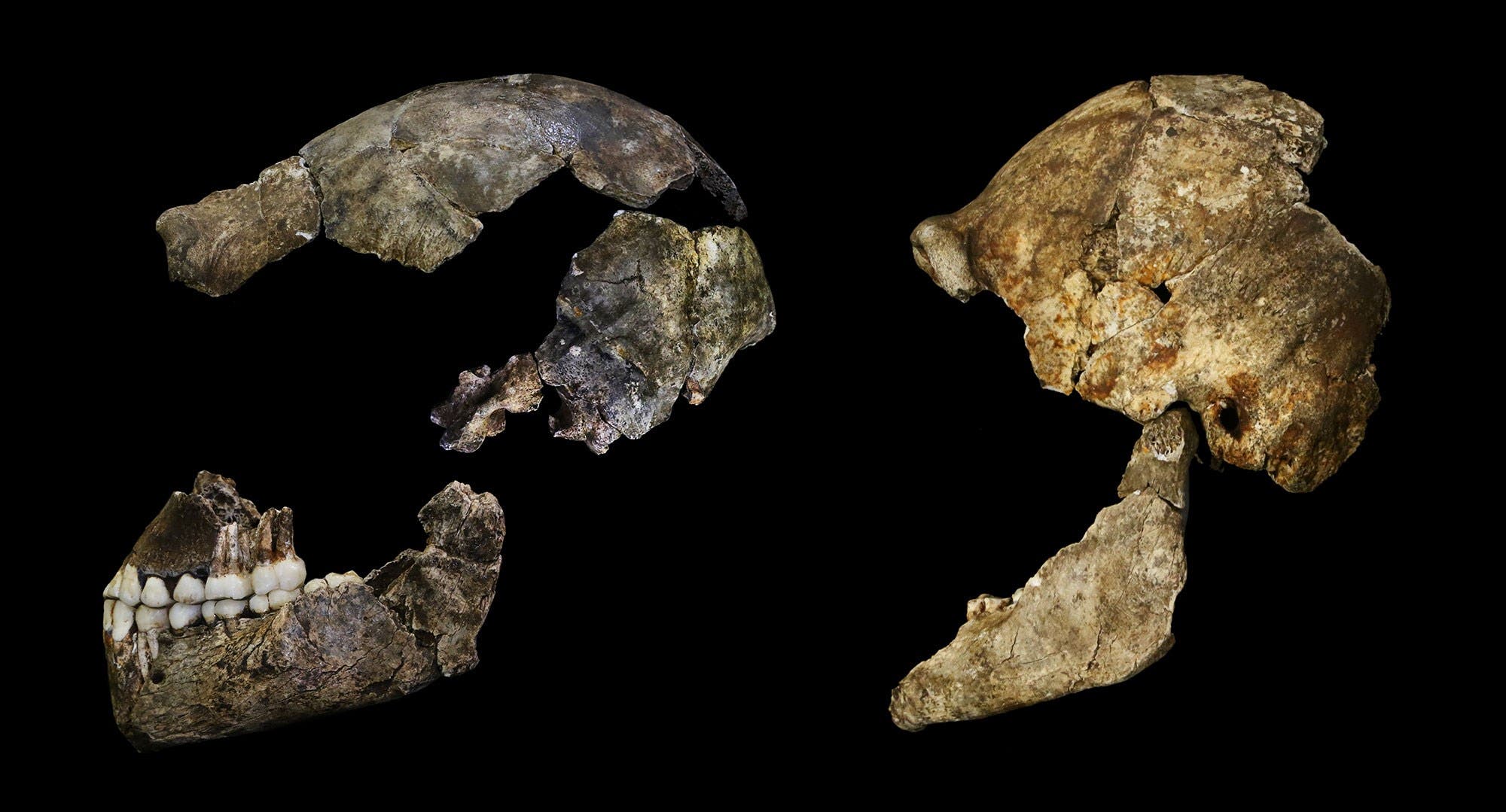 SAFRICA04 - Johannesburg, -, SOUTH AFRICA : A hand out image made available by the University of the Witwatersrand, shows Crania of Homo Naledi are pictured in the Wits bone vault at the Evolutionary Studies Institute at the University of the Witwatersrand, Johannesburg, on September 7, 2015. The fossils are among nearly 1,700 bones and teeth retrieved from a nearly inaccessible cave near Johannesburg. The fossil trove was created, scientists believe, by Homo naledi repeatedly secreting the bodies of their dead companions in the cave. Analysis of the fossils -- part of a project known as the Rising Star Expedition -- was led in part by paleoanthropologist John Hawks, professor of anthropology at the University of Wisconsin-Madison. AFP PHOTO/HO/ WITS UNIVERSITY/JOHN HAWKS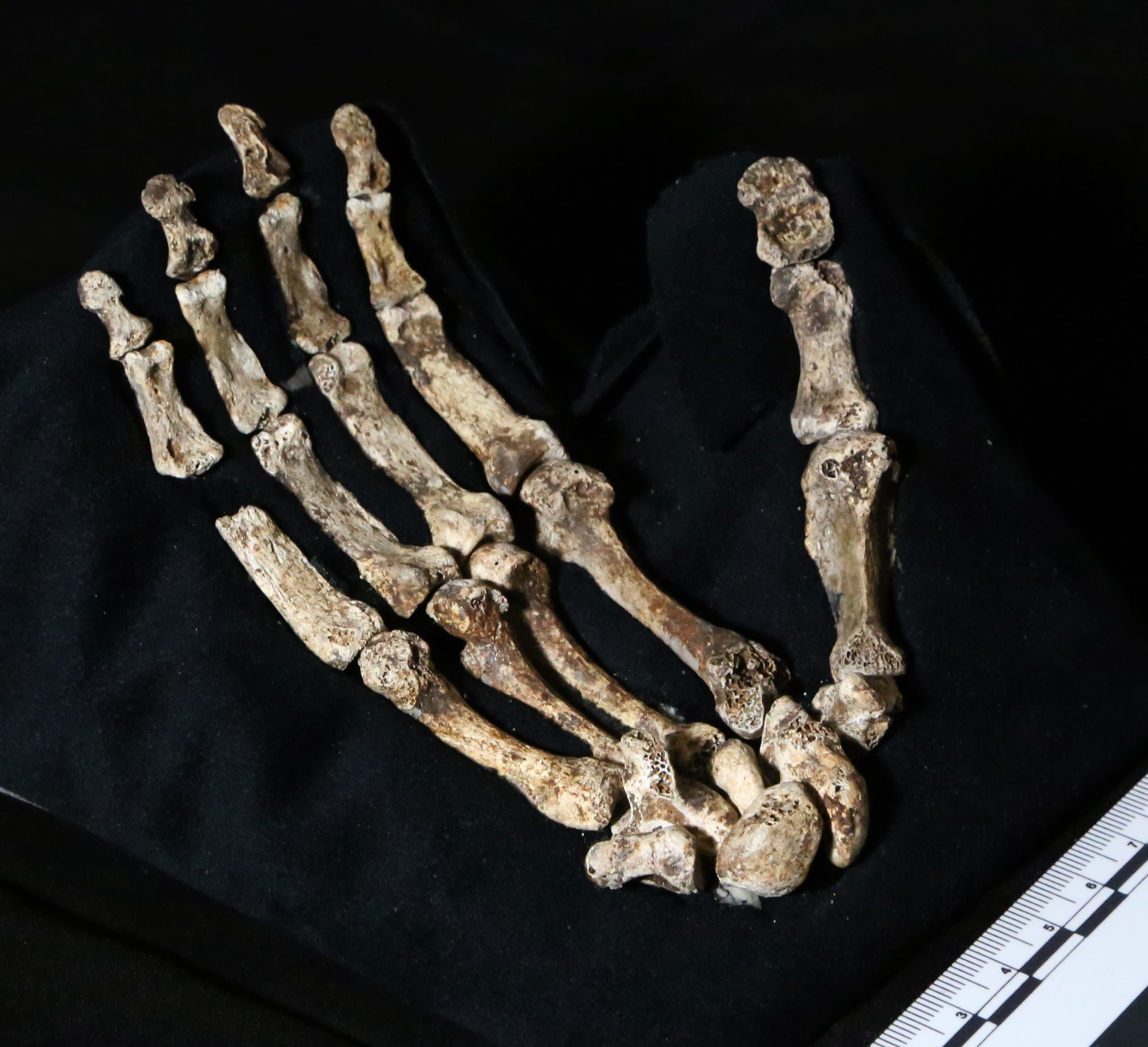 SAFRICA06 - Johannesburg, -, SOUTH AFRICA : A hand out image made available by the University of the Witwatersrand, shows the hand of Homo Naledi, pictured in the Wits bone vault at the Evolutionary Studies Institute at the University of the Witwatersrand, Johannesburg, on September 13, 2014. The fossils are among nearly 1,700 bones and teeth retrieved from a nearly inaccessible cave near Johannesburg. The fossil trove was created, scientists believe, by Homo Naledi repeatedly secreting the bodies of their dead companions in the cave. Analysis of the fossils -- part of a project known as the Rising Star Expedition -- was led in part by paleoanthropologist John Hawks, professor of anthropology at the University of Wisconsin-Madison. AFP PHOTO/HO/ WITS UNIVERSITY/JOHN HAWKS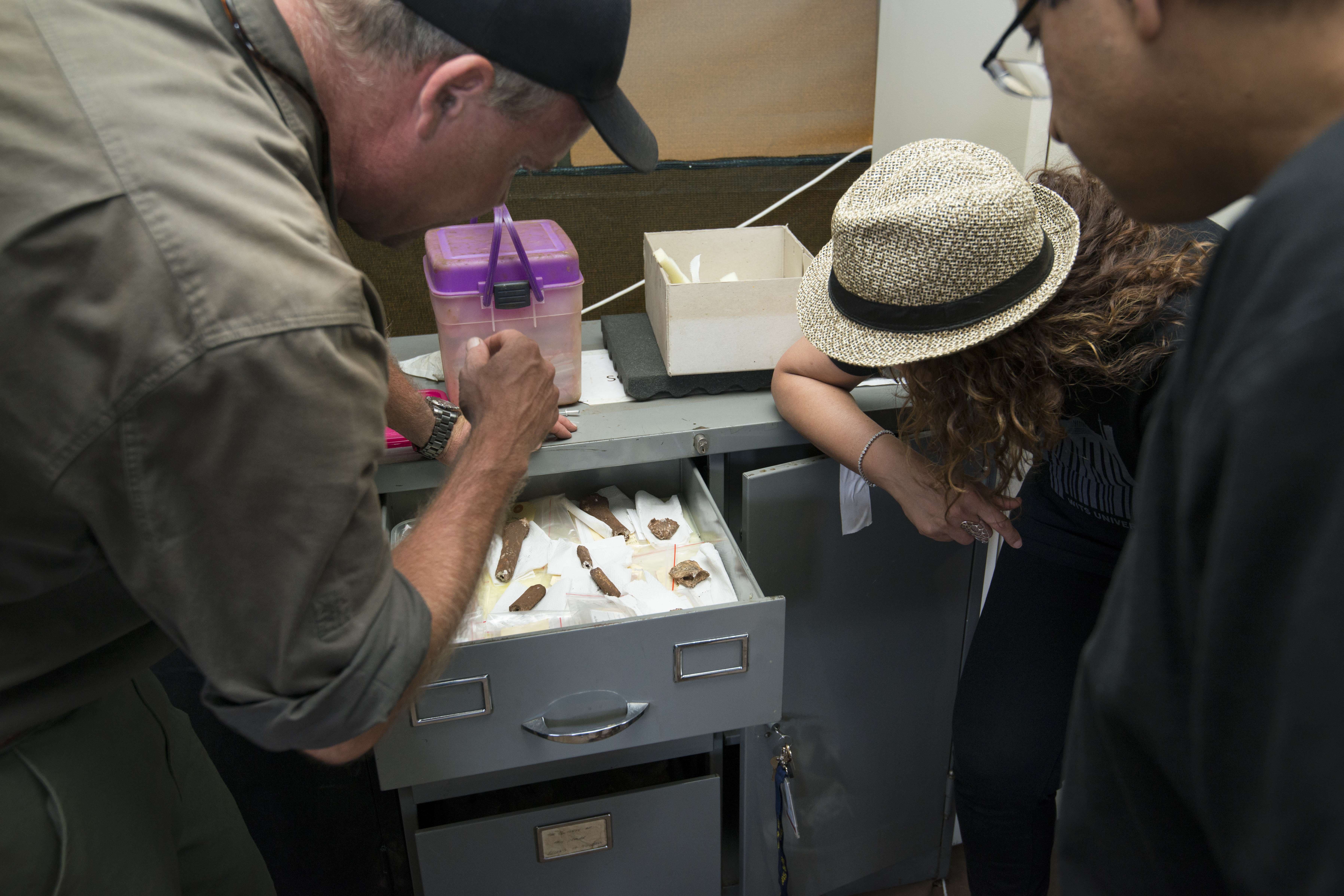 SAFRICA06 - Johannesburg, -, SOUTH AFRICA : A hand out image made available by the University of the Witwatersrand, shows the hand of Homo Naledi, pictured in the Wits bone vault at the Evolutionary Studies Institute at the University of the Witwatersrand, Johannesburg, on September 13, 2014. The fossils are among nearly 1,700 bones and teeth retrieved from a nearly inaccessible cave near Johannesburg. The fossil trove was created, scientists believe, by Homo Naledi repeatedly secreting the bodies of their dead companions in the cave. Analysis of the fossils -- part of a project known as the Rising Star Expedition -- was led in part by paleoanthropologist John Hawks, professor of anthropology at the University of Wisconsin-Madison. AFP PHOTO/HO/ WITS UNIVERSITY/JOHN HAWKS
SHOW MORE
Last Update: Wednesday, 20 May 2020 KSA 09:45 - GMT 06:45