Pharrell Williams on Monday dedicated his song "Freedom" to refugees fleeing to Europe, hailing immigrants' contributions around the world.

The U.S. pop star, best known for his viral global hit "Happy," on Sunday performed his jazzy new track at the MTV Europe Music Awards in Milan, interjecting the phrase, "Let them in!"

Elaborating a day later at a forum in New York, Williams said he did not consider himself an activist but added: "We should use our platforms where we can."

"We have to be open. And it's a tough conversation, but America is built on immigrants. We wouldn't have a country" without them, he said.

Asked if the same held true for Europe, which is facing an unprecedented influx of migrants from Syria and other troubled countries, Williams said, "Absolutely."

The 42-year-old musician spoke at length on his prolific career at an event of National Public Radio and New York University, whose Tisch School of the Arts has named him artist-in-residence.

The video for "Freedom," released in July, is subtle in its political imagery, featuring footage from around the world of places that range from an Asian sweatshop to a slum to India's holy Ganges River.

"Happy" turned into a global ode to joy as fans around the world recorded and shared their own homemade dance videos.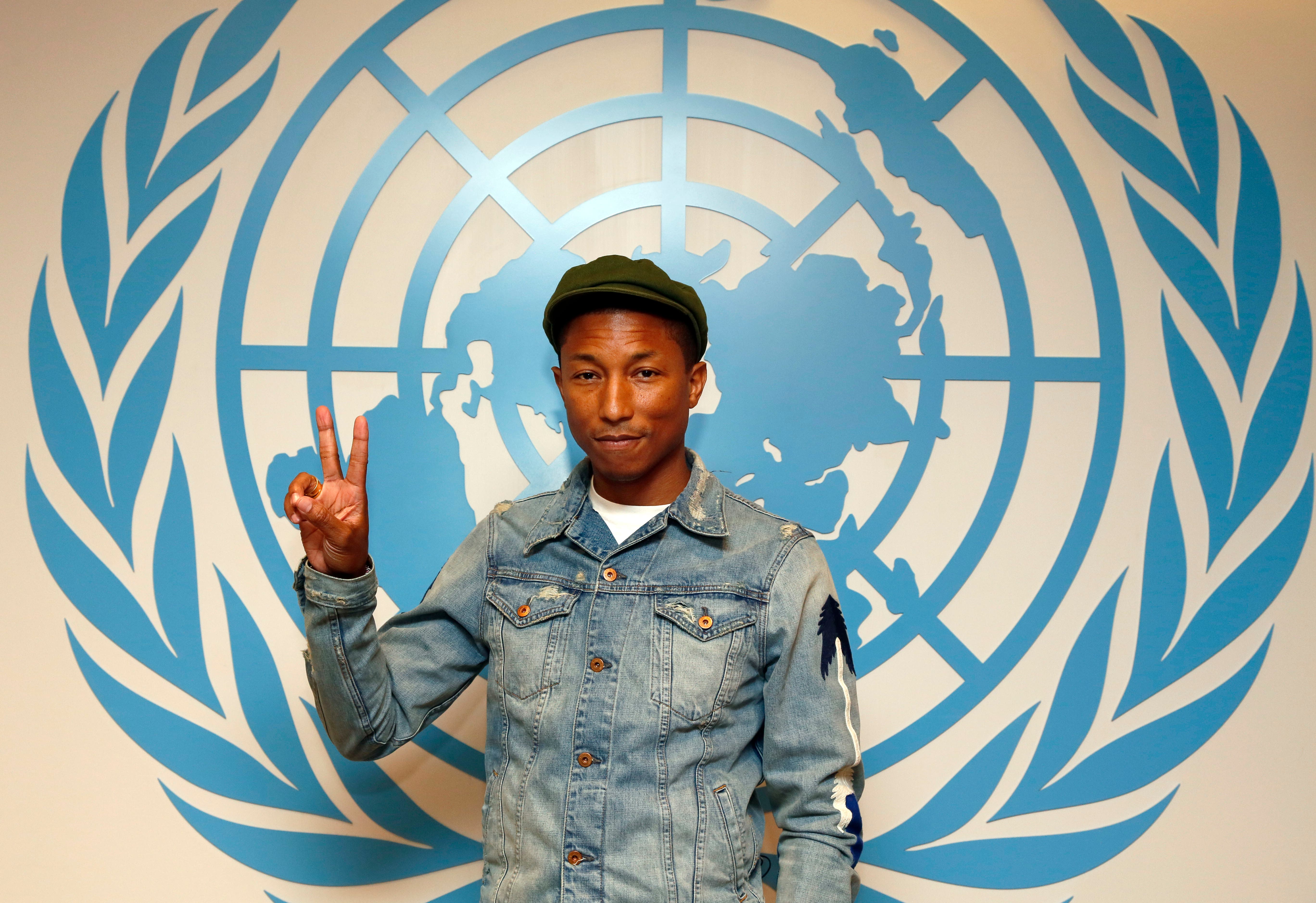 Musician Pharrell Williams (R) and Philippe Cousteau during the International Day of Happiness. (AP)
SHOW MORE
Last Update: Wednesday, 20 May 2020 KSA 09:49 - GMT 06:49