Britain's Queen Elizabeth turns 90 on Thursday with beacons and gun salutes heralding the birthday of the world's oldest monarch, who still performs hundreds of engagements a year and shows no signs of losing her appetite for the job.

Usually her birthday passes with little ceremony but to mark Thursday's landmark Elizabeth will greet well-wishers near her Windsor Castle home, west of London, and later light a beacon, the first of 1,000 to be lit across the country and worldwide to mark the occasion.

There will also be artillery gun salutes in the British capital at Hyde Park and the Tower of London, while parliament will be illuminated red, white and blue.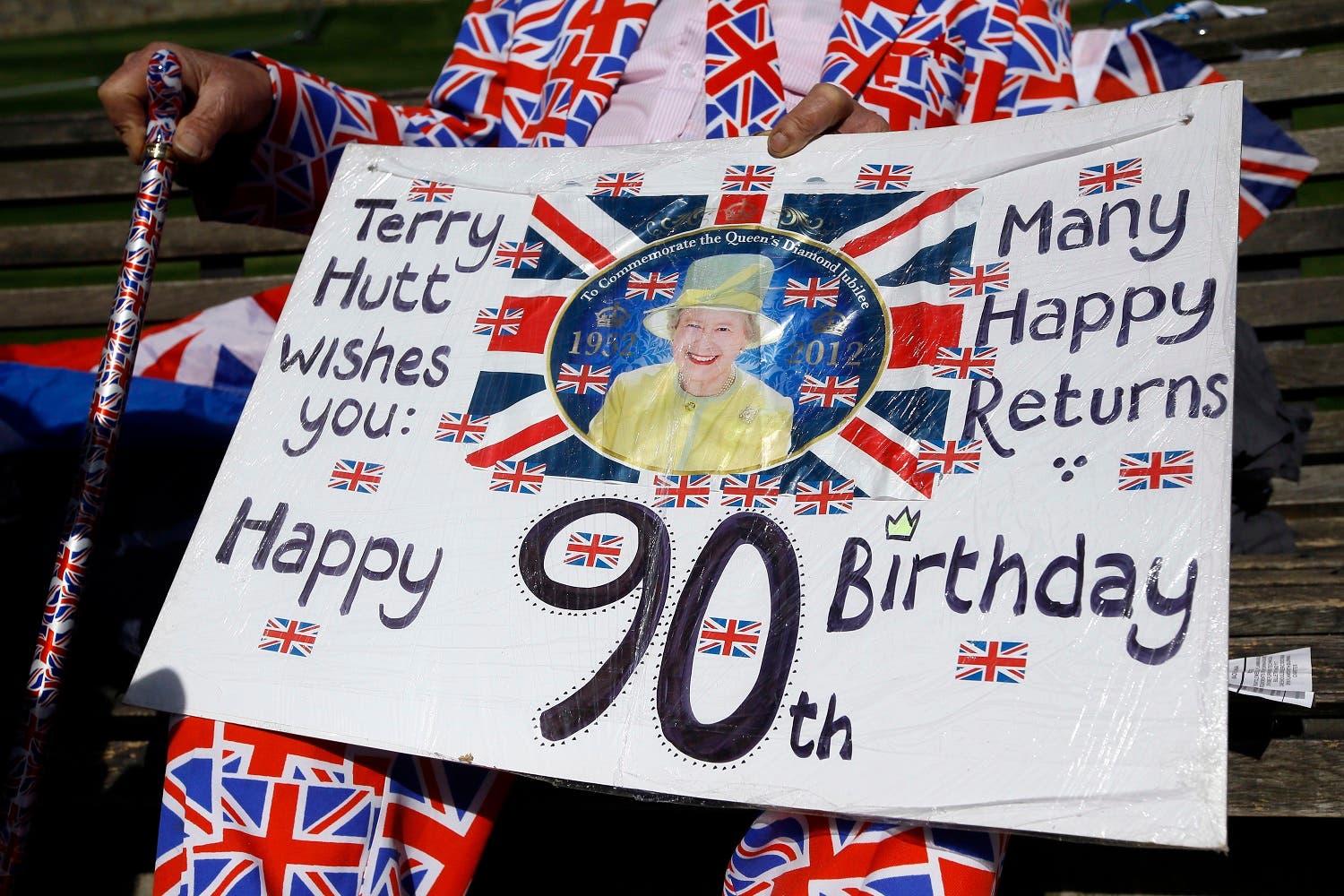 Terry Hutt, a royal fan shows a card he has made, in Windsor, England, Wednesday, April 20, 2016. Royal fans are gathering in Windsor ahead of Thursday's celebrations for the 90th birthday of Britain's Queen Elizabeth II. (AP)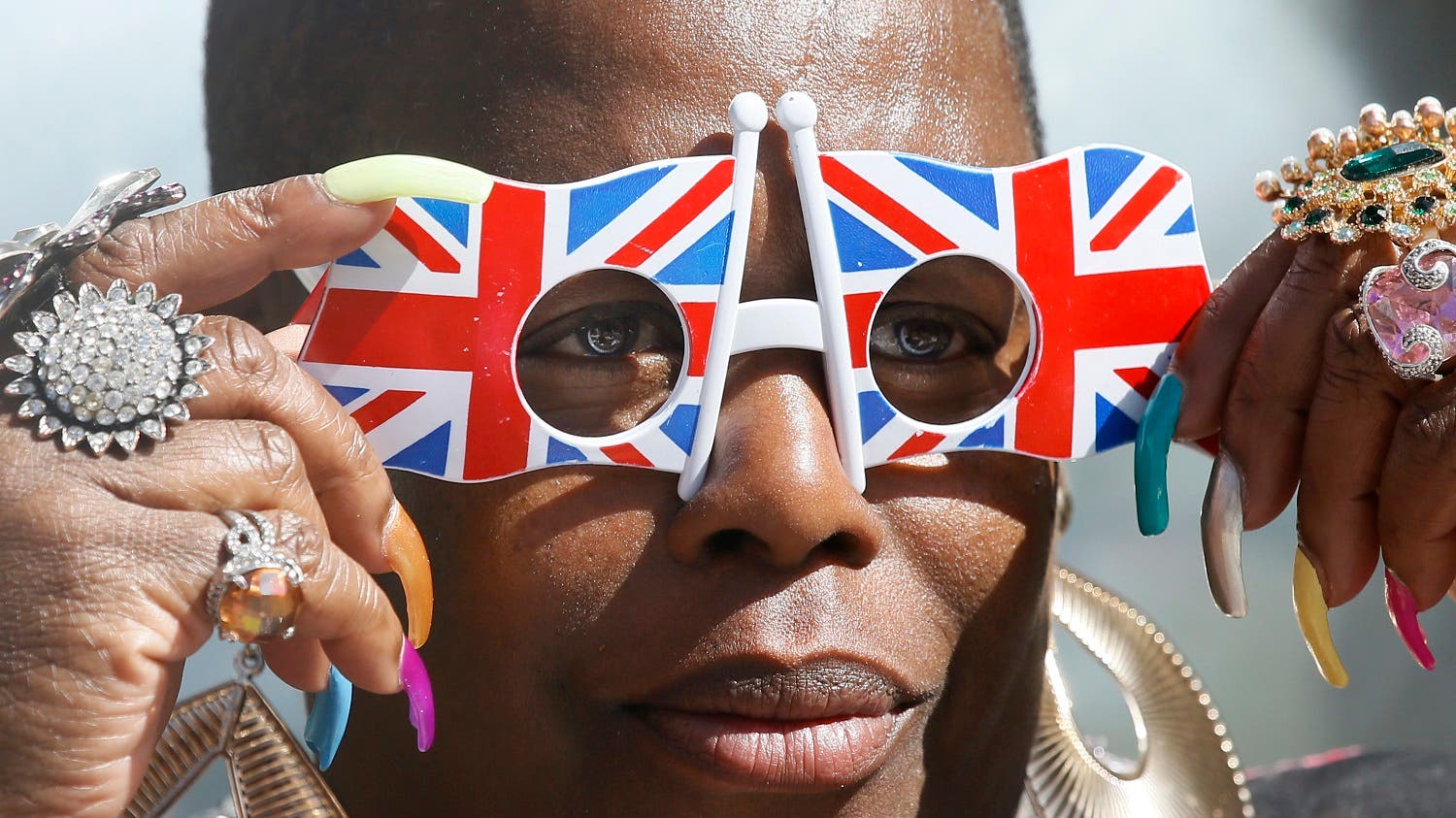 A royal fan adjusts her Union flag glasses, in Windsor, England, Wednesday, April 20, 2016. Royal fans are gathering in Windsor ahead of Thursday's celebrations for the 90th birthday of Britain's Queen Elizabeth II. (AP)
Infographic: Queen Elizabeth's birthday in numbers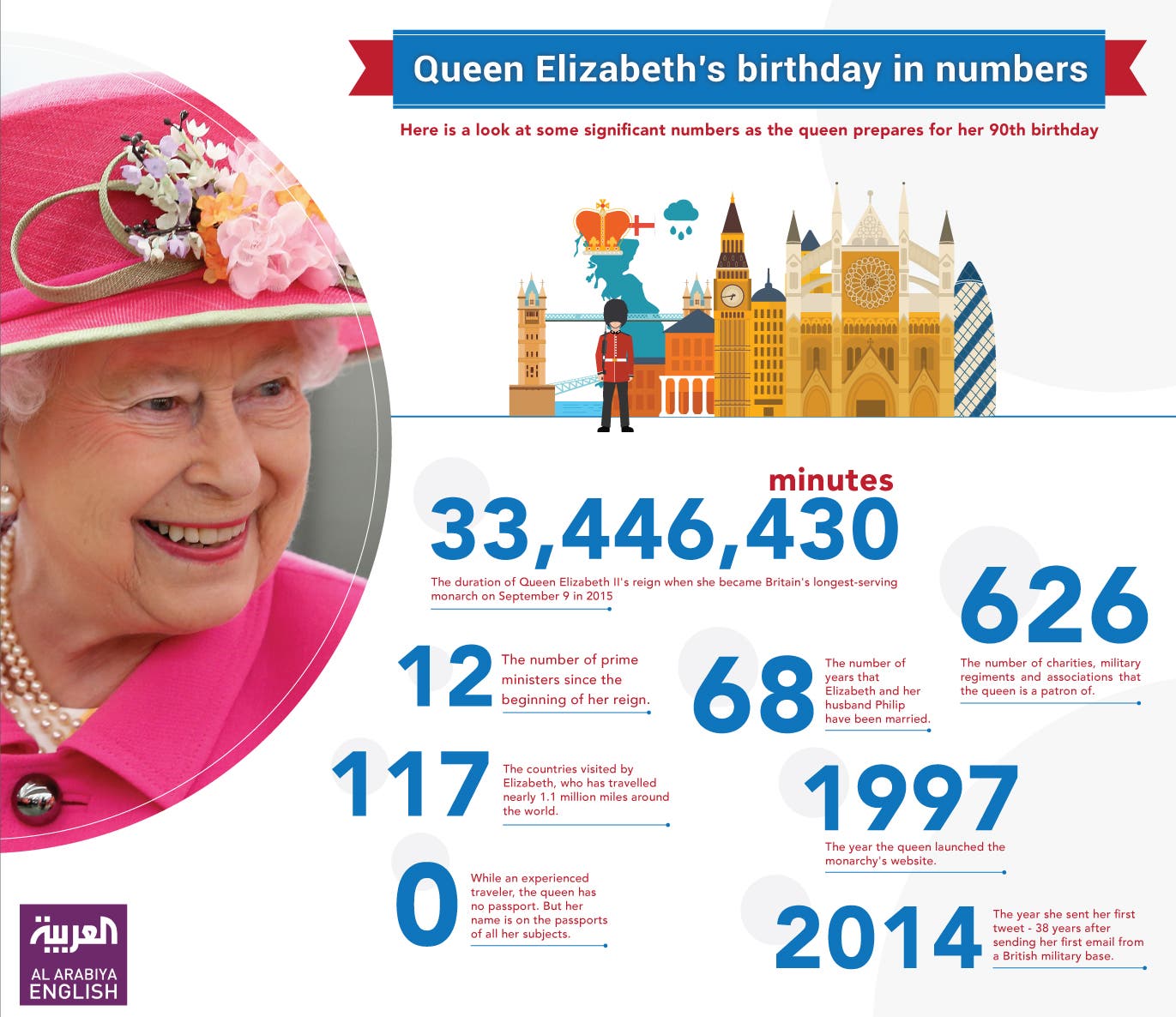 Infographic: Queen Elizabeth's birthday in numbers
SHOW MORE
Last Update: Wednesday, 20 May 2020 KSA 09:48 - GMT 06:48