Letters handwritten by the late Princess Diana, including one describing how her son Prince Harry was "constantly in trouble", sold for $18,738 (£15,100) at a London auction on Thursday.

Among the six letters sent to royal butler Cyril Dickman in the 1980s and 1990s was a note describing how her eldest son Prince William showered Harry with "an endless supply of hugs and kisses" when he was a newborn.

The notes, described as "the private letters between a trusted butler and the royal family", went on sale at Cheffins auction house in central London.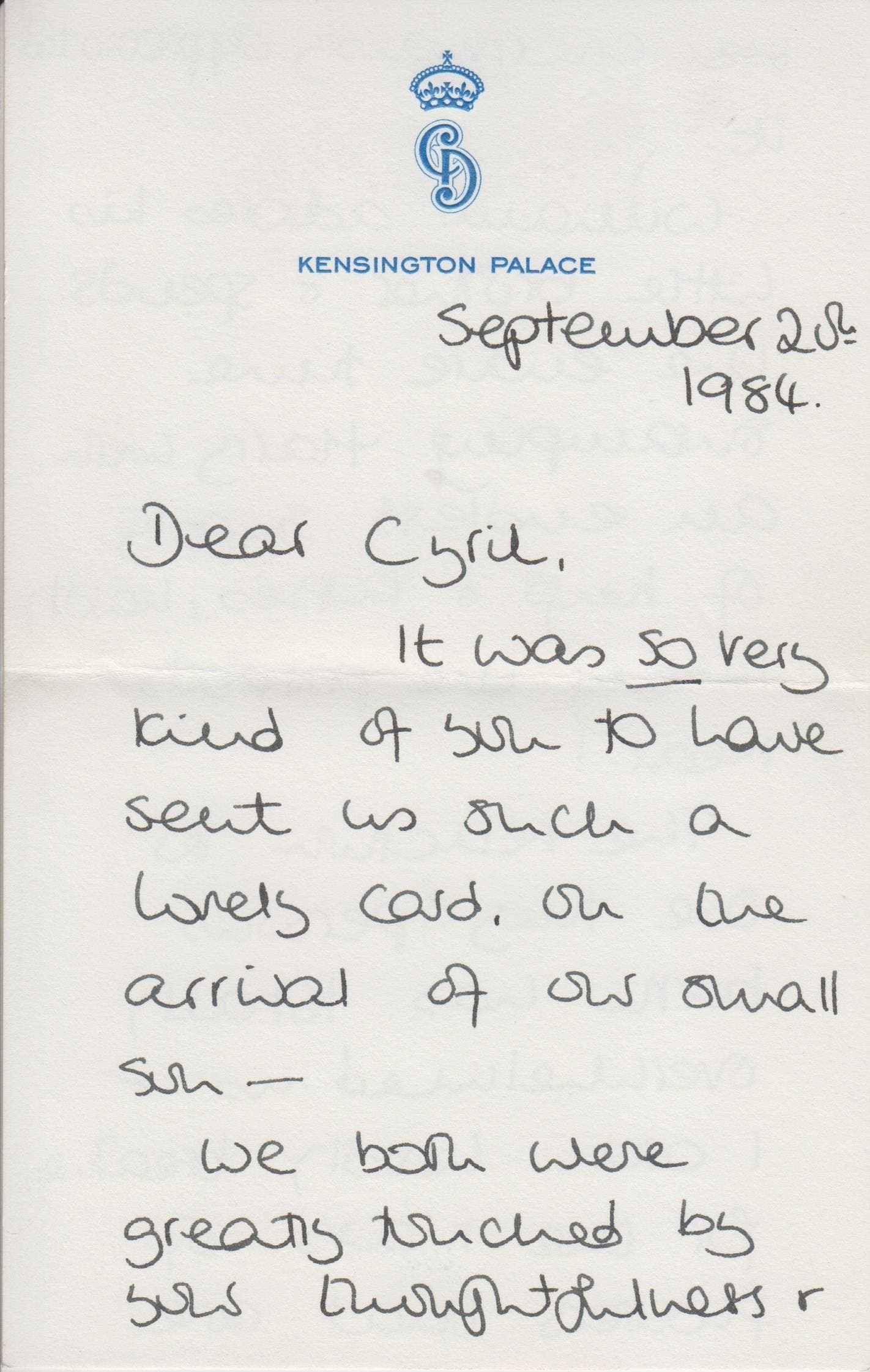 Photo issued by Cheffins Fine Art shows a letter written by Princess Diana from the estate of the late Cyril Dickman, former Palace Steward at Buckingham Palace. Six handwritten notes sent to Dickman in the 1980s and 1990s are going on auction. (AP)
Collection
SHOW MORE
Last Update: Wednesday, 20 May 2020 KSA 09:49 - GMT 06:49