Doctors in Calcutta have removed 639 nails from a mentally unstable man's stomach in a landmark surgery rekindling memories of how surgeons in Saudi Arabia had retrieved an electric bulb from a man's belly in April leaving the global medical fraternity dumbstruck.

A dramatic video of surgeons pulling out 2 to 2.5 inches long iron nails with the help of a powerful magnet after cutting open the 40-year-old's abdomen.in Calcutta, capital of India's West Bengal state, has gone viral.

"The patient is from Gobardanga in North 24 Parganas bordering Calcutta. He is suffering from schizophrenia and had swallowed nails regularly over a period of time," Dr Siddhartha Biswas, Assistant Professor, Department of Surgery at the Calcutta Medical College and Hospital, told the Press Trust of India news agency.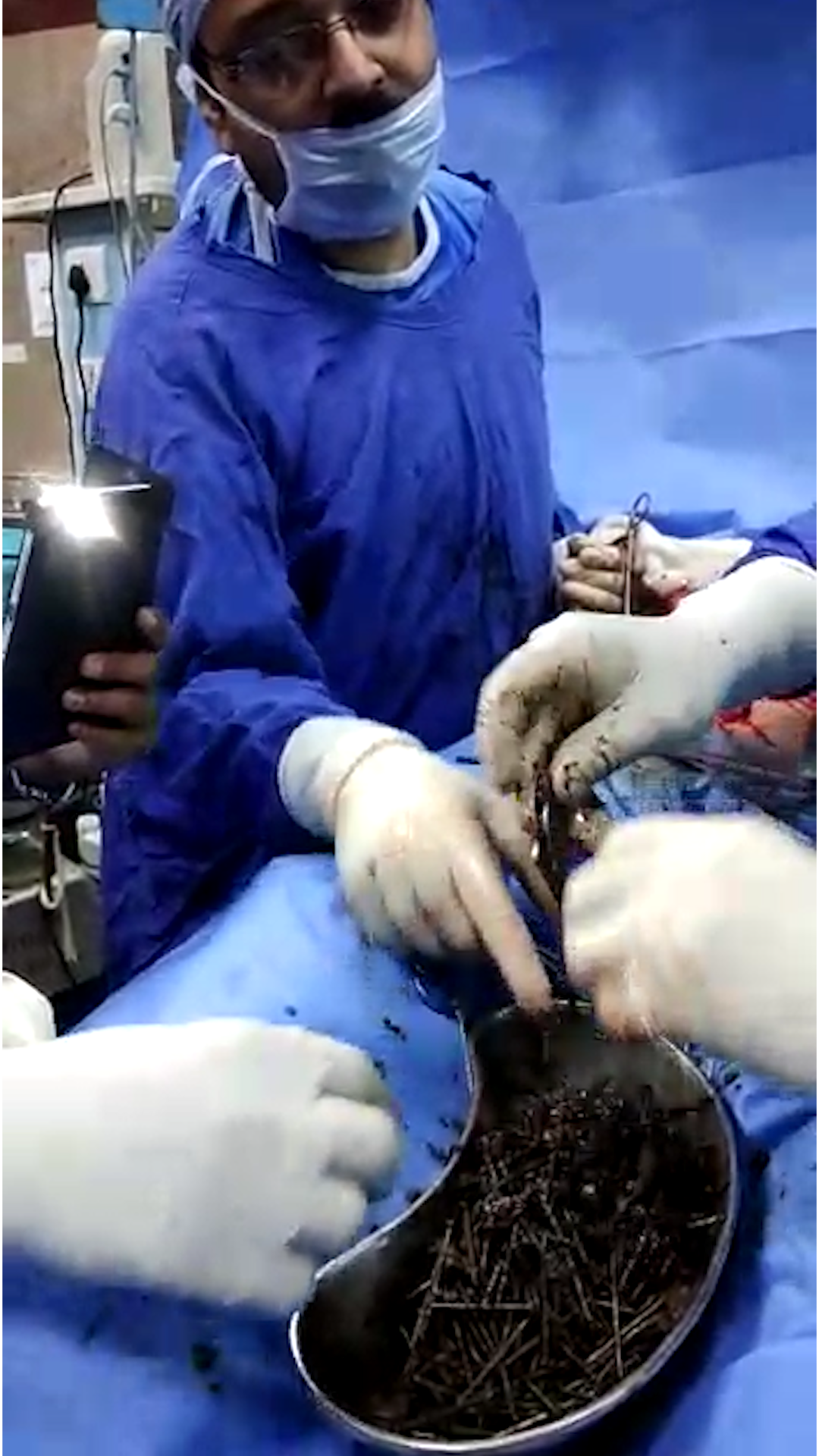 Doctors said fortunately the nails did not inflict internal injuries. (Supplied)
'Tough as nails'
SHOW MORE
Last Update: Wednesday, 20 May 2020 KSA 09:55 - GMT 06:55