NASA's Mars science lander InSight touched down safely on the surface of the Red Planet on Monday to begin its two-year mission as the first spacecraft designed to explore the deep interior of another world.

Engineers at the Jet Propulsion Laboratory (JPL) near Los Angeles burst into cheers and applause as they received signals confirming InSight's arrival on Martian soil - a vast, barren plain near the planet's equator - shortly before 3 p.m. EST (2000 GMT)

Minutes later, JPL controllers received a fuzzy "selphie" photograph of the probe's new surroundings on the Red Planet, showing the edge of one lander leg beside a rock.

The landing data and first image were relayed to Earth from one of two miniature satellites that were launched along with InSight and were flying past Mars as it reached its destination.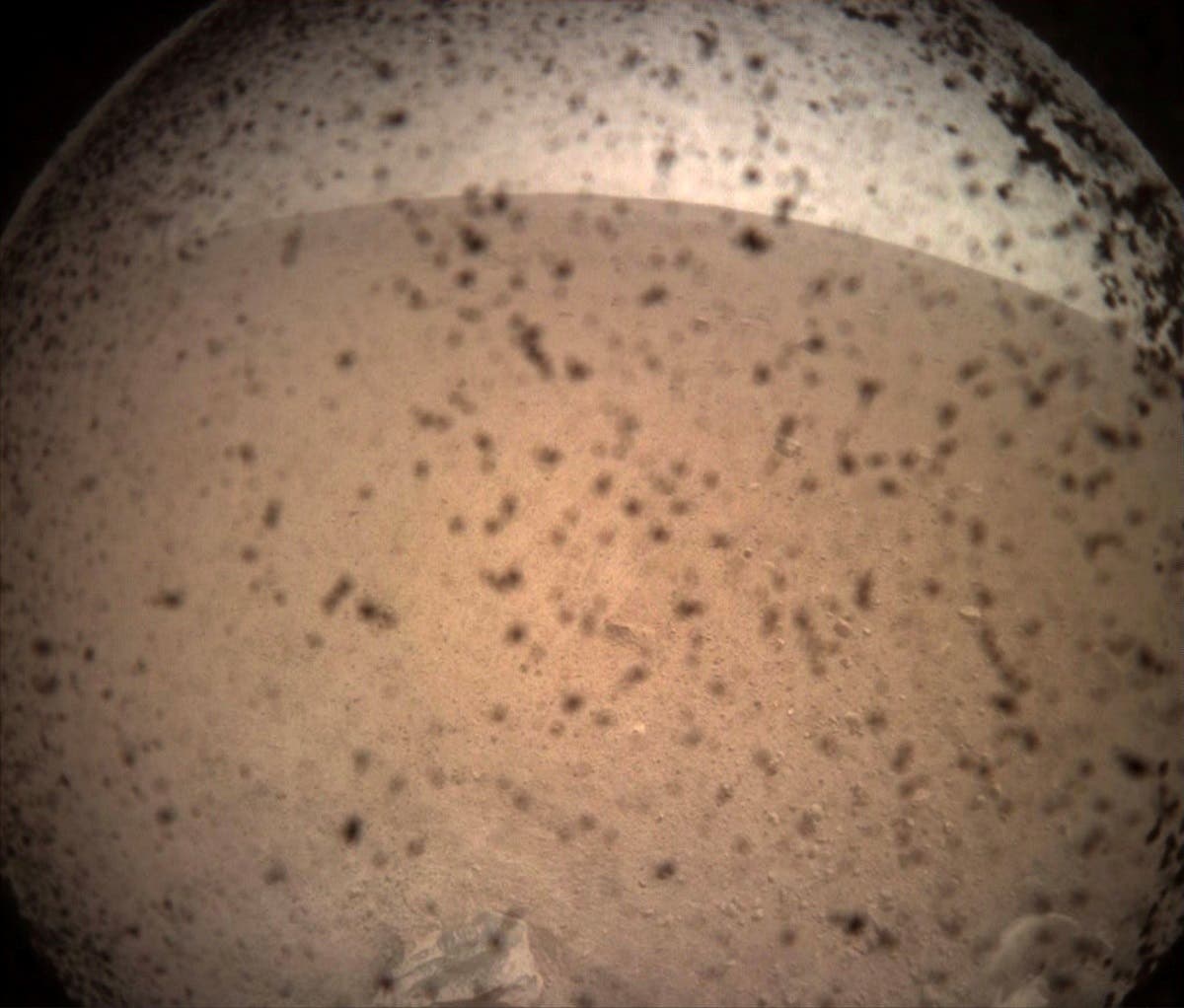 NASA's InSight Mars lander acquired this image of the area in front of the lander using its lander-mounted, Instrument Context Camera (ICC) on Mars. (Reuters)
SHOW MORE
Last Update: Wednesday, 20 May 2020 KSA 09:54 - GMT 06:54