A four-course meal, more than 2,000 pieces of silver-gilt cutlery and a toast to the queen: Donald Trump enjoyed an opulent state banquet hosted by Elizabeth II at Buckingham Palace on Monday.

While this is the first time Trump and his wife Melania have experienced a royal British banquet, the queen is used to such occasions: it is the 113th time Queen Elizabeth has hosted a state visit.

State visit invitations are extended by the government, but the queen acts as host.

After being greeted at Buckingham Palace with a cannon salute and marching Guards band, Trump had a private lunch with the monarch and tea with her son Prince Charles.

They then attended a formal banquet at which men wore white tie and coats with tails and women evening gowns. Melania wore a Dior Haute Couture ivory silk crepe gown with silk tulle detail.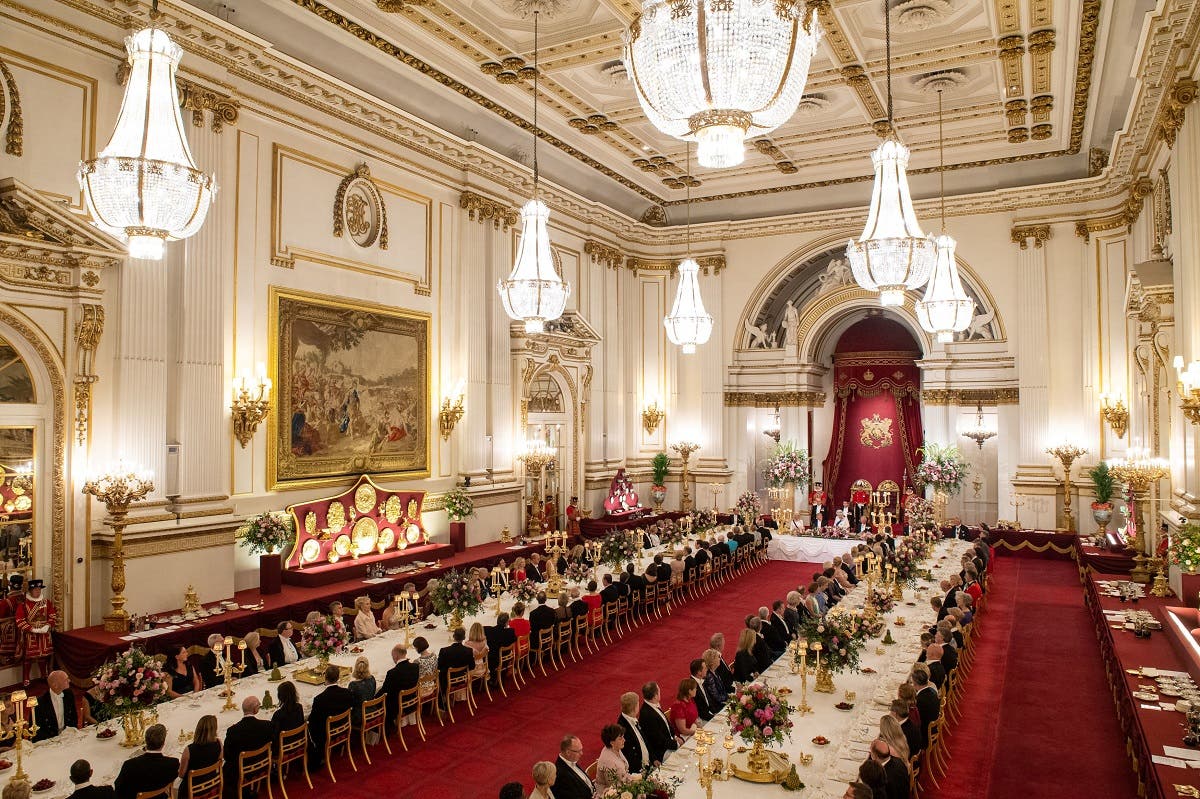 Trump Queen Elizabeth UK banquet. (AFP)

"As we look to the future, I am confident that our common values and shared interests will continue to unite us," Elizabeth said at the banquet, before toasting Trump and his wife.

"Tonight we celebrate an alliance that has helped to ensure the safety and prosperity of both our peoples for decades, and which I believe will endure for many years to come," Elizabeth said.

Trump praised Elizabeth for her contribution to the war effort World War II, recounting a story of her repairing a military truck engine.

"That young mechanic was the future queen - a great, great woman," Trump said. "The bond between our nations was forever sealed in that great crusade."

"As we honor our shared victory and heritage we affirm the common values that will unite us long into the future; freedom, sovereignty, self determination, the rule of law and reference for the rights given to us by almighty God."

Then the meal began: a steamed fillet of halibut with watercress mousse followed by a saddle of Windsor lamb and then strawberry sable with lemon verbena cream and a selection of assorted fresh fruits.

Wines on offer included a 2014 English sparkling Windsor Great Park and a 1990 Chateau Lafite Rothschild.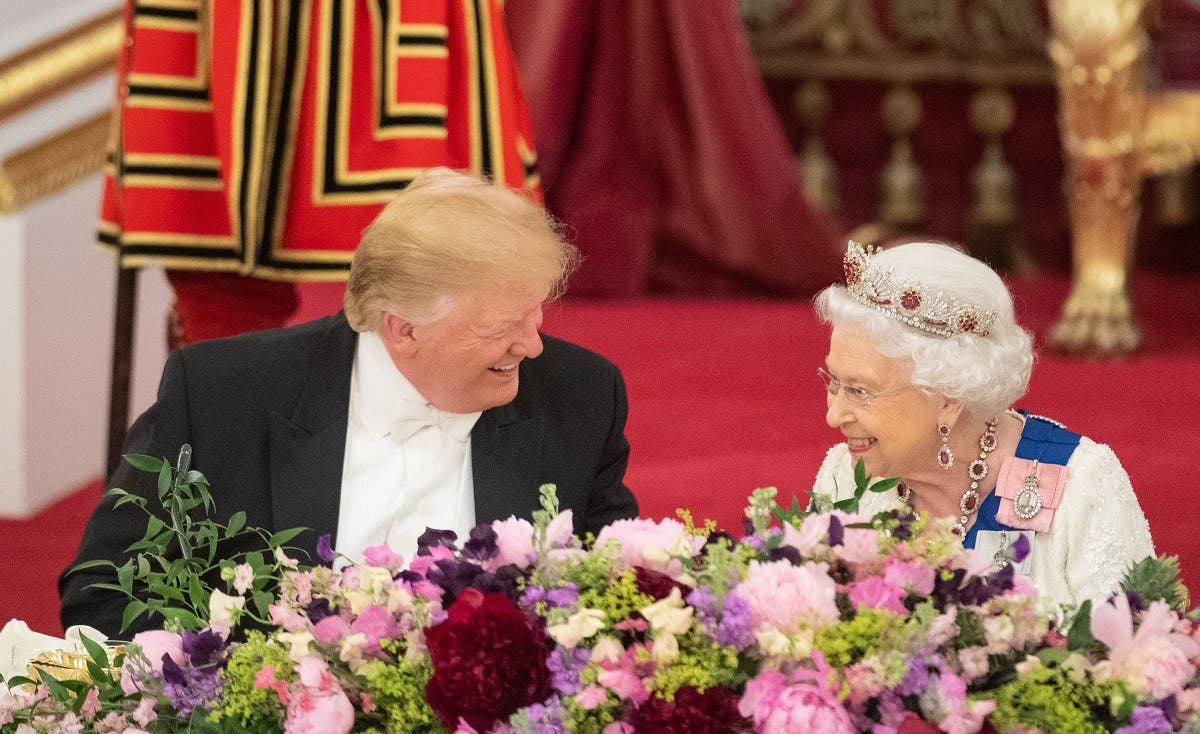 Trump Queen Elizabeth UK banquet. (AFP)
SHOW MORE
Last Update: 06:53 KSA 09:53 - GMT 06:53