Iraqi student Ahmed Khaled al-Kaabi, 23, proposed to the love of his life last year. The couple's dream was to have a huge celebration with family and friends in the southern holy city of Najaf.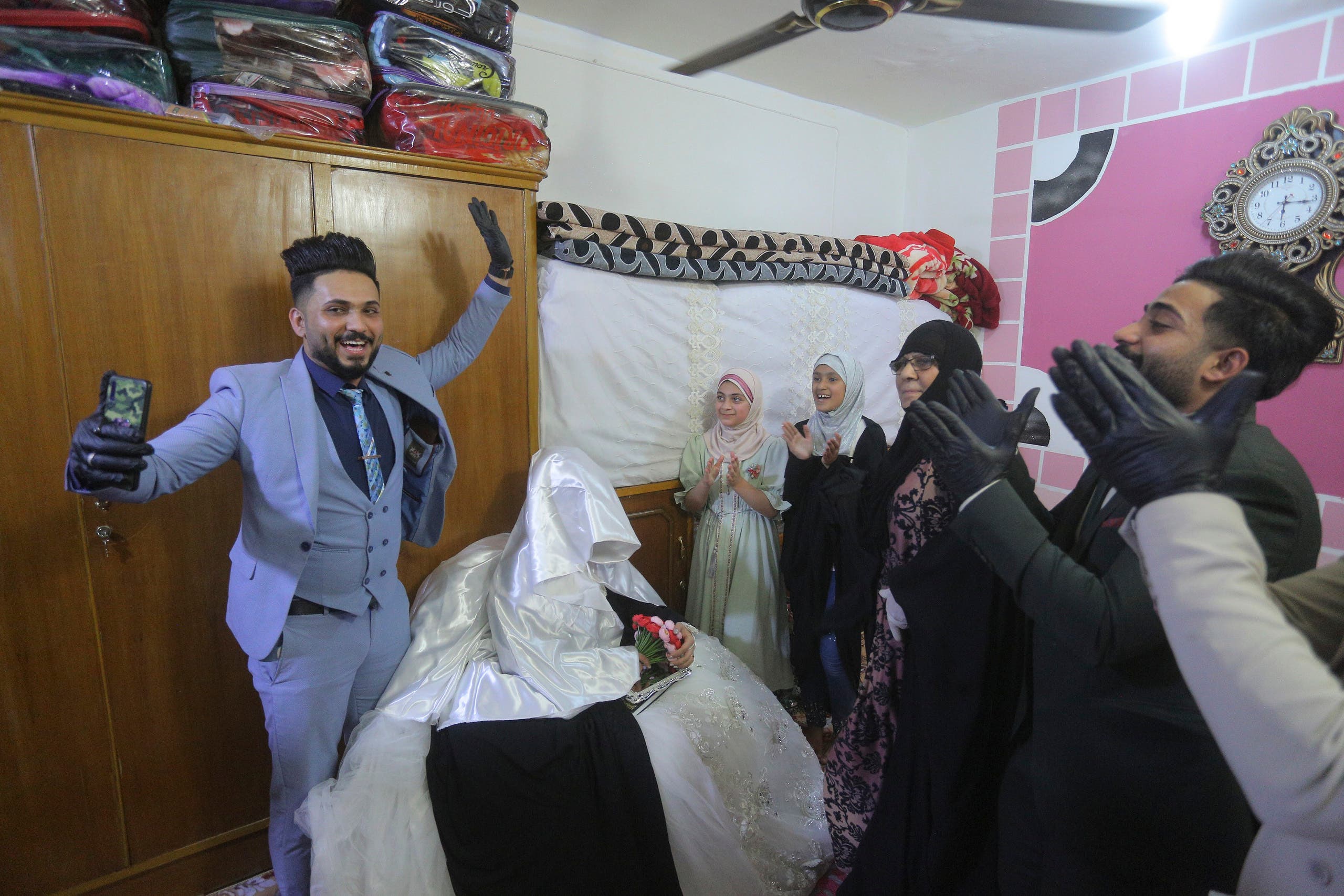 Ahmed Khaled al-Kaabi and his bride Ruqaya Rahim celebrate their wedding in Najaf, Iraq, on Thursday, April 9, 2020. (AP)
Najaf has been among the Iraqi cities hardest hit by the pandemic, accounting for a little more than 20 percent of Iraq's total cases. At least five people have died amid 257 confirmed cases in the province, according to Health Ministry figures.
SHOW MORE
Last Update: 22:52 KSA 01:52 - GMT 22:52