With a record-breaking display involving more than 400,000 fireworks, Dubai's New Year celebration was about much more than just an incredible show of light and sound.
Less than five years after a devastating economic crisis, Dubai is now enjoying a recovering economy, a large influx of tourists and young professionals - who are coming to be part of this urban success story - and as the cherry-on-top, the city just secured the Expo 2020 win a few weeks ago.
Indeed, Dubai's New Year spectacular was actually intended to send a loud and clear message to the world. That message was a blatant and proud roar of the words "I AM BACK."
There is not much to say about this come-back story apart from an honest and profound "much deserved, Dubai!" One also hopes that neighboring Arab countries can learn from the endurance, hard-work and unshakable confidence that this modern wonder of a city has in itself.
Dubai, simply by virtue of being part of the Middle East, is delivering a miracle every day by keeping its citizens and residents safe

Faisal J. Abbas
It is easy to brush-off Dubai's success by saying "anyone can do the same with a bit of money," however, there are several points to consider here. First, given that it is not an oil-rich emirate, Dubai actually didn't have THAT much money to start with and second, there are MUCH richer countries that didn't, and are still unable to, achieve half of what Dubai managed to accomplish in the last two decades.
Now, I am certainly not saying this place is perfect; for I think it has a long way to go culturally and socially to say the least, however, one cannot but compare it to what were once the "golden" cities in the Arab world; Cairo, Baghdad, Damascus and Beirut.
One only has to recall the series of attacks, explosions, violent acts and sectarian-motivated crimes committed in these cities over the past two weeks to appreciate what Dubai has managed to achieve. Not to mention the fact that - unlike Dubai - most of the above-mentioned cities cannot even guarantee a continuous supply of running water or electricity for all their inhabitants!
Dubai delivers miracles
Indeed, if Dubai managed to deliver a miracle it certainly isn't the fact that it orchestrated the world's largest fireworks display, that it has the world's tallest building or even the world's biggest shopping mall!
Dubai, simply by virtue of being part of the Middle East, is delivering a miracle every day by keeping its citizens and residents safe, by giving them hope, a reason to be a happy and the opportunity of a dream life to look forward to.
It is also a wonder to see that during a time in which people of the same skin are slaughtering each other in neighboring countries, people from around the globe are flocking to Dubai and living together in peace and harmony regardless of race, color or religion.
If Dubai proves anything, it proves that man is able to create something out of nothing and that with a vision and the determination to achieve this vision, everything is possible.
However, with the continuous spread of religious extremism across our region, I doubt we will be seeing more Dubai-like success stories anytime soon. After all, nation building isn't a priority for these supposedly all-knowledgeable preachers; rather, it is extremely likely that they are more concerned with which foot you use to enter the toilet - should you be asked, always say you lead with your left foot to avoid being told off!
Yes, Dubai is part of the Arab world, but the Arab world has a very long way to go to become a part of what Dubai has become.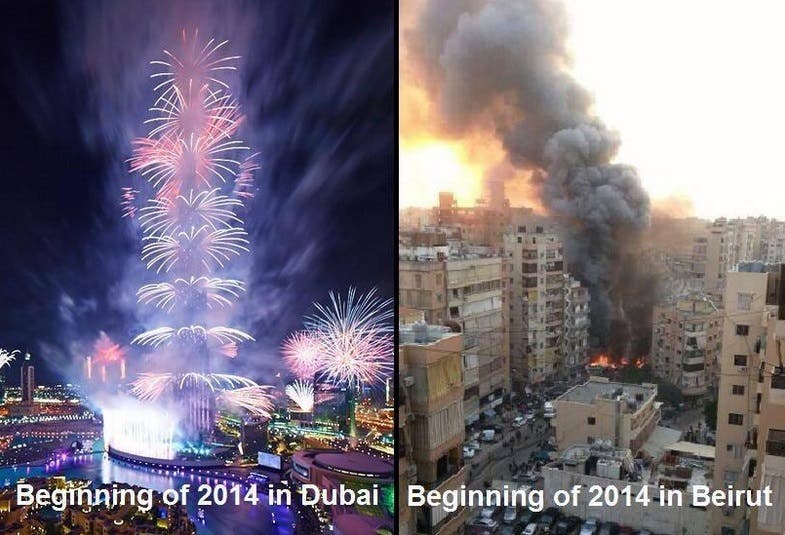 tng
______________________
Faisal J. Abbas is the Editor-in-Chief of Al Arabiya English, he is a renowned blogger and an award-winning journalist who is working on an upcoming book on Arab Media. Faisal covered the Middle East extensively working for Future Television of Lebanon and both Al-Hayat and Asharq Al-Awsat pan-Arab dailies. He blogs for The Huffington Post since 2008, a recipient of many media awards and a member of the British Society of Authors, National Union of Journalists, the John Adams Society as well as an associate member of the Cambridge Union Society. He can be reached on @FaisalJAbbas on Twitter.
SHOW MORE
Last Update: Wednesday, 20 May 2020 KSA 09:42 - GMT 06:42