It is extremely rare for any reasonable person to ever agree with anything Israeli Prime Minister Benjamin Netanyahu says or does.
Threat bigger than nuclear ambitions
In just a few words, Mr. Netanyahu managed to accurately summarize a clear and present danger, not just to Israel (which obviously is his concern), but to other U.S. allies in the region

Faisal J. Abbas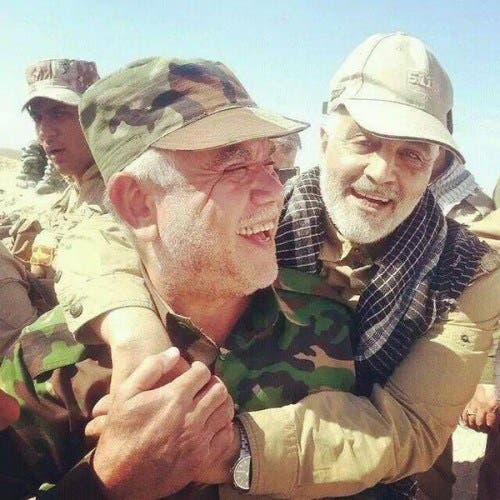 A photograph posted by Mashregh News, an Iranian outlet close to the country's Revolutionary Guards Corps, that shows top Iranian general Qassem Soleimani embracing the leader of Iraq's Shiite Badr militia Hadi al-Amiri. This picture is not dated, but is thought to have been taken in 2014.
Iran supports al-Qaeda
Not only is Iran responsible for sponsoring Shiite terrorist groups, but Sunni ones too

Faisal J. Abbas
SHOW MORE
Last Update: Wednesday, 20 May 2020 KSA 09:45 - GMT 06:45