Upon watching America News Network's Tomi Lahren's recent – and understandably angry - rant over what she described as her government's "failed, half-way, half-baked, tip-toe, be friendly with Jihadis mentality," one couldn't help but think that the world might have been a better place today had someone – as firm and determined as her – been the U.S. president instead of President Obama.
As a result of this 'lack of strategy', we went from having a few hundred ISIS fighters back then, to thousands of members today

Faisal J. Abbas
What happened to 'we don't negotiate with terrorists?'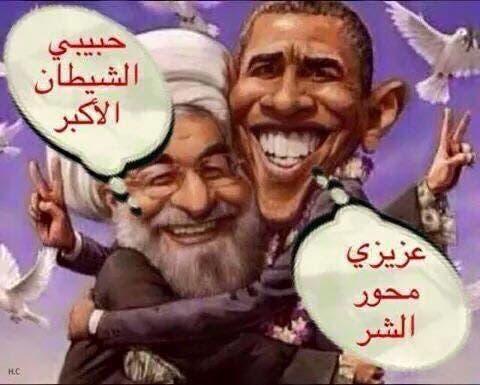 A cartoon being shared widely on social media depicts Barack Obama saying "Dear Axis of Evil!" and Rowhani responding with "Dear Great Satan!"
The Houthis – who chant "DEATH TO AMERICA" as part of their daily discourse, have reportedly been receiving aid and backing from Iran (yes, the same country President Obama just lifted sanctions and financial restrictions on)

Faisal J. Abbas
SHOW MORE
Last Update: Sunday, 26 July 2015 KSA 11:53 - GMT 08:53