"No," Assad-loyalists would rush to say when asked if the current Russian military build-up in Syria can be considered an "invasion" or indeed, a new foreign "occupation," of Arab lands.
One valid question would have been what the Hezbollah leader (supposedly an arch-enemy of Israel) thinks of a recent statement by PM Benjamin Netanyahu, in which he said "Russia will coordinate Syria military actions with Israel"

Faisal J. Abbas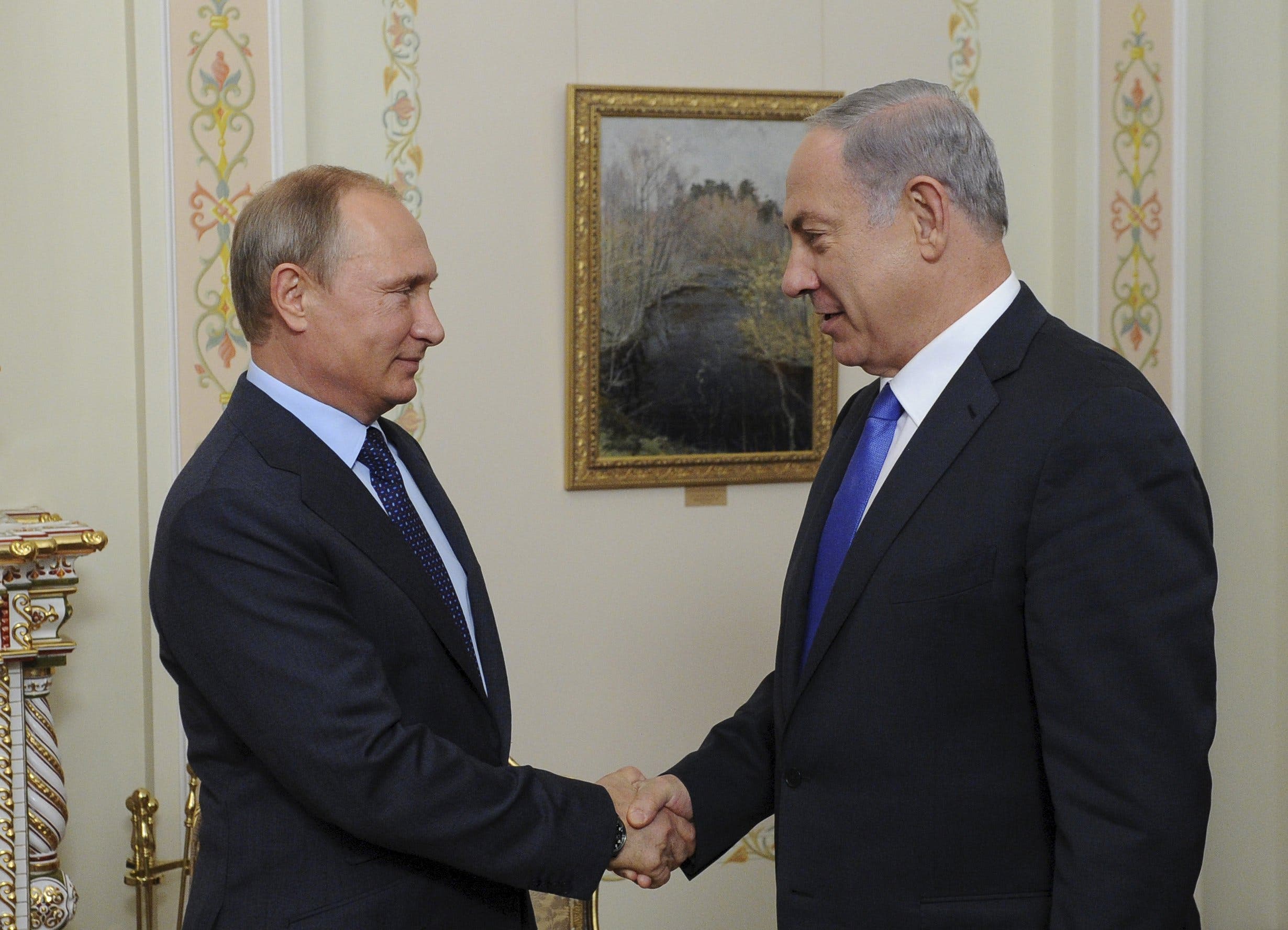 Russian President Vladimir Putin (L) and Israeli Prime Minister Benjamin Netanyahu shake hands during their meeting at the Novo-Ogaryovo state residence outside Moscow, Russia, September 21, 2015. (Reuters)
Why would Russia leave?
Russian President Vladimir Putin tested his American counterpart one more time in Crimea, but the U.S. Commander-in-Chief blinked yet again and Crimea has since been absorbed by Russia

Faisal J. Abbas
SHOW MORE
Last Update: Wednesday, 20 May 2020 KSA 09:48 - GMT 06:48