"Yellow … Giulio. Everyday there are more and more Italians that, as soon as they see a yellow sign, think about Giulio." With these words, Paola Regeni, Giulio Regeni's mother, publicly thanked Amnesty International and all the Italian citizens who are supporting a yellow-banner campaign to ask Egypt, the Italian government and the international community not to accept a truth of convenience on her son's death.

The Amnesty campaign has mobilized thousands of people, who are keeping their eyes and ears wide open. I believe this increasing public attention has influenced the Italian government's attitude towards Egypt.

Since Giulio's badly-mutilated body was discovered in a ditch in Cairo last January, the Italian embassy in Egypt has taken a strong position. The ambassador did not refrain from speaking out about torture and loudly urged Egyptian authorities to cooperate in the investigations. Later, the Italian foreign minister Paolo Gentiloni did the same. After having told the Italian parliament that he would not accept "distorted or convenient truths" from Egyptian investigators, Gentiloni recalled the Italian ambassador, Maurizio Massari, from Cairo on April 8.
A hazardous bet
Between values and interests, states prefer interests. And among these, they tend to defend those that guarantee results in the short time.

Azzurra Meringolo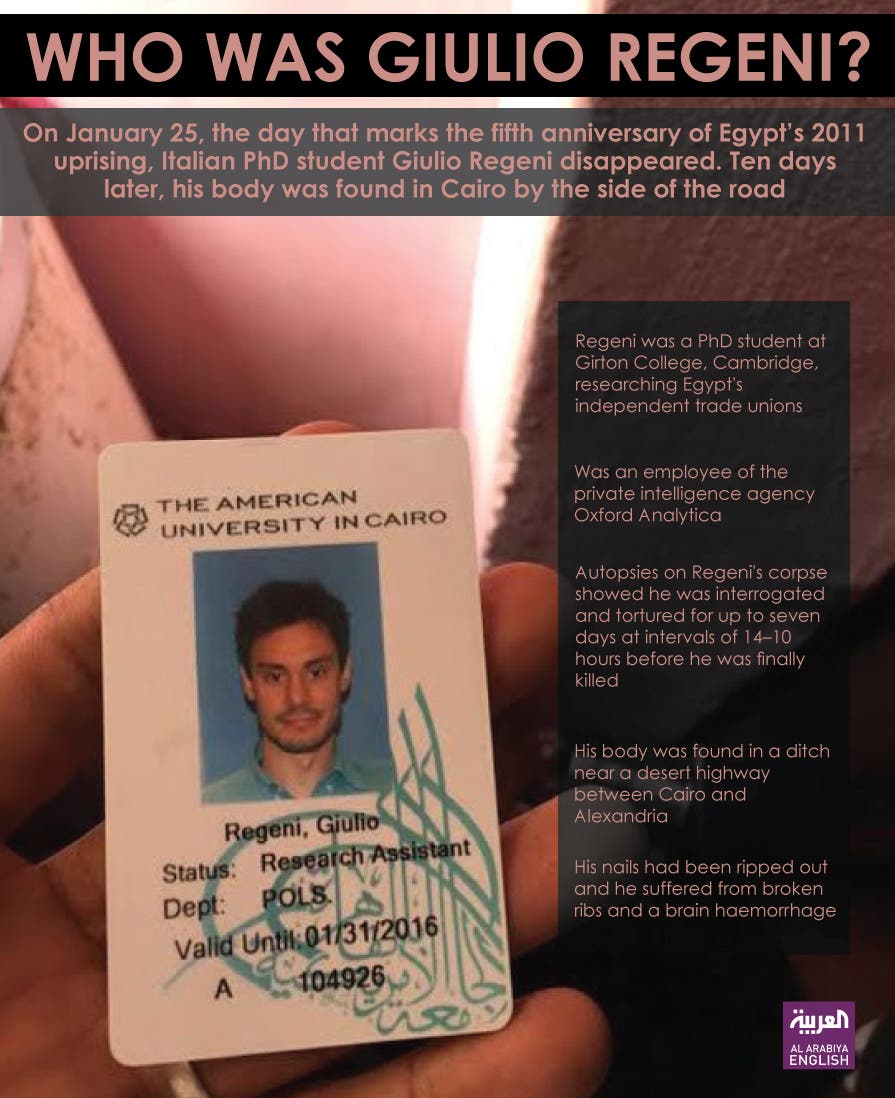 Infographic: Who was Giulio Regeni?
SHOW MORE
Last Update: Wednesday, 20 May 2020 KSA 09:48 - GMT 06:48