It has been a year since we thwarted the bloodiest terrorist attack in the history of the Republic of Turkey. Turkey has proven its resilience, ability to recover and strength in the course of last year. It is essential to make an evaluation of the past year and look forward.

First of all, we should remember what we have been through. What happened that night was an attack on the Turkish state by traitors, who infiltrated the Turkish military, who are loyal to a deranged man who sees himself as the "imam of the universe." We were confronted with murderers, who bombed their own national Parliament, destroyed the headquarters of police special forces that fight at the forefront against terrorist organizations, driven tanks over unarmed civilians, fired from fighter jets and attack helicopters. We have never before been through such brutality in our history. This terrorist network killed 250 of our citizens and left more than 2,000 injured.

Going back, two sources of pride emerged from this bitter experience. The first one is the courage and determination of the Turkish people. Our citizens from all backgrounds and political views took to the streets against the putschists. Our television channels continued broadcasting despite the threats and raids by coup plotters. The Turkish nation became one.
Defending democracy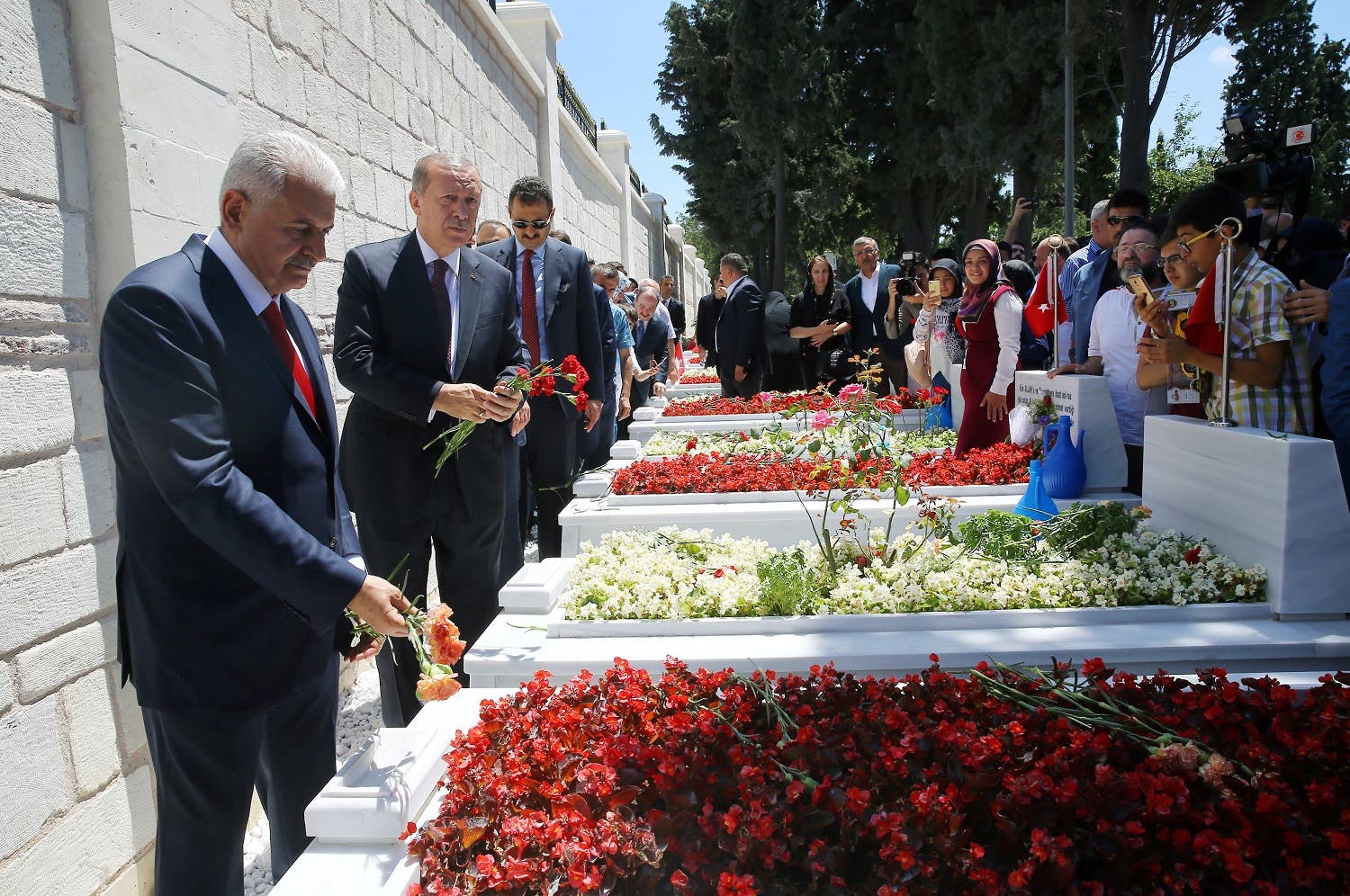 Turkish President Tayyip Erdogan and Prime Minister Binali Yildirim visit graves of the civilians who were killed during last year's failed July 15 coup, in Istanbul, Turkey, on July 11, 2017. (Reuters)
Magnitude of the plot
Heretical ambitions
SHOW MORE
Last Update: Wednesday, 20 May 2020 KSA 09:51 - GMT 06:51