Iran's strategies to ride the recent wave of events, both in the region and with the United States, is on the minds of many observers of the Middle East.
Pre-coronavirus events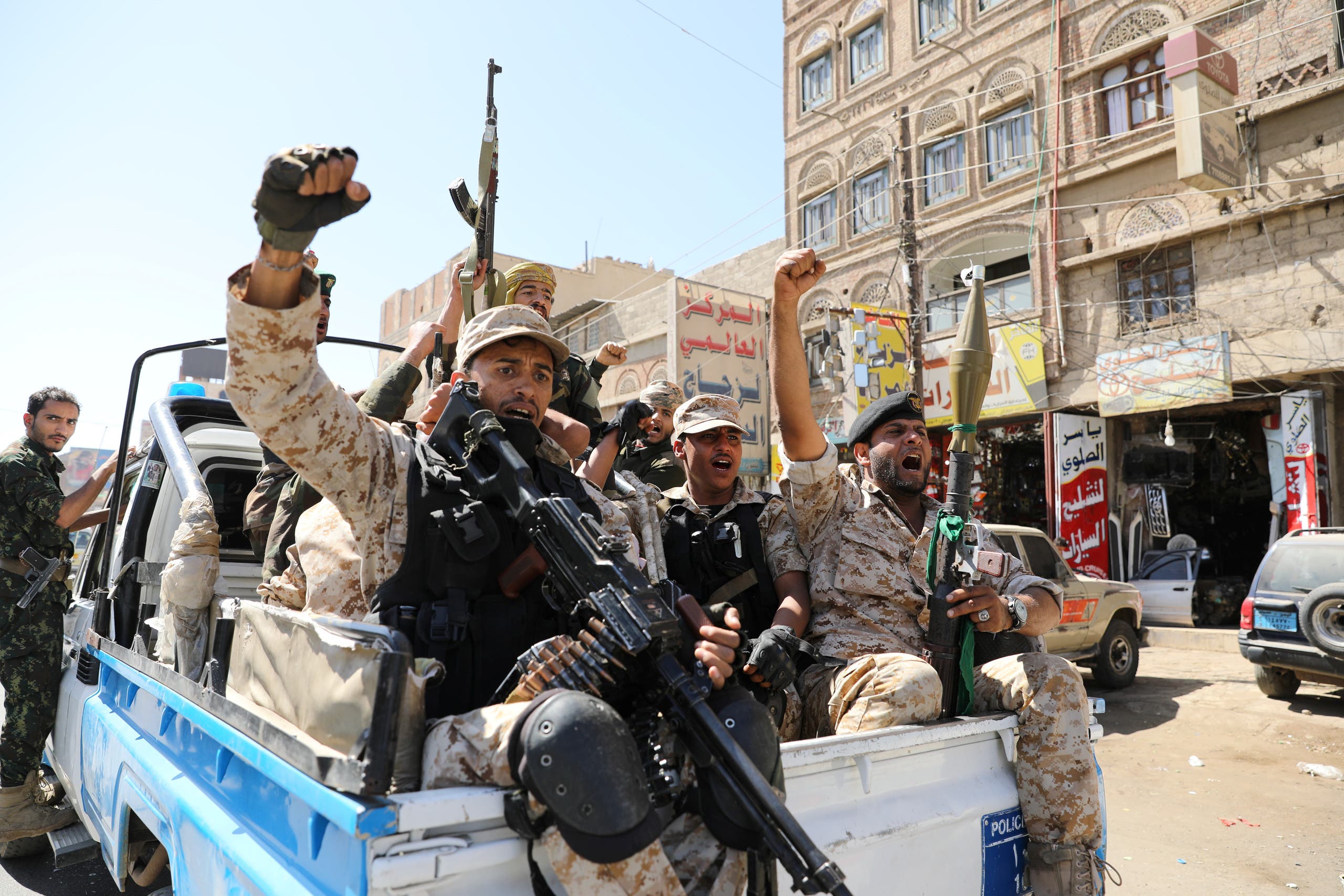 Houthi troops ride on the back of a police patrol truck after participating in a Houthi gathering in Sanaa, Yemen on February 19, 2020. (Reuters)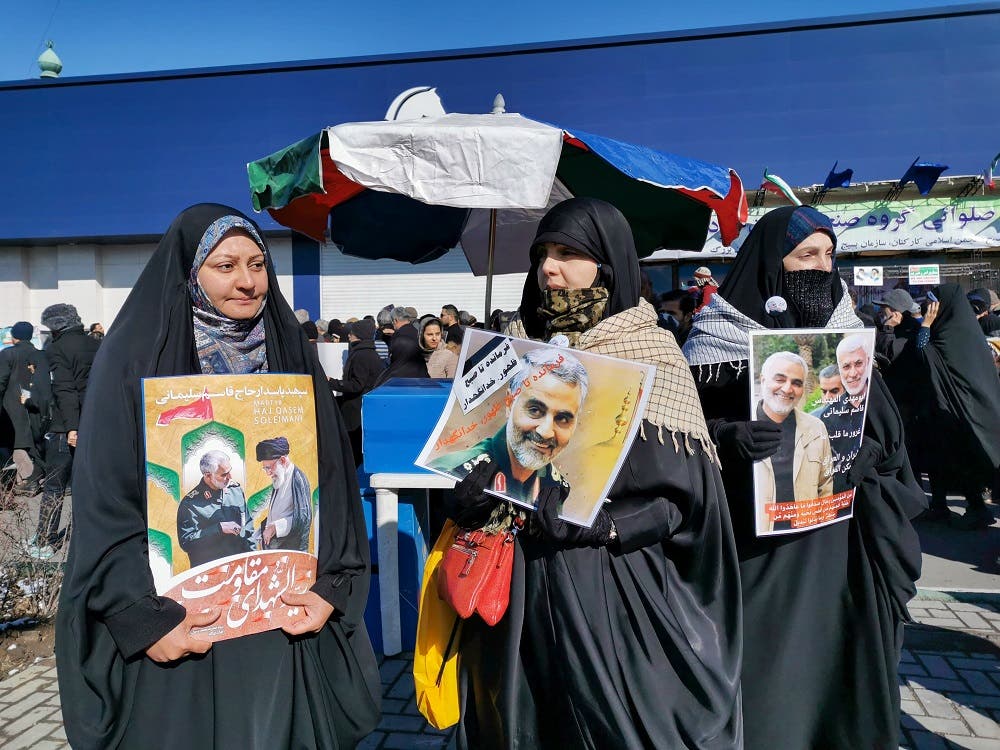 Iranian women carry a portrait of slain Iranian General Qasem Soleimani, on the 40th day of his killing in a US drone strike. (AFP)
Iran's coronavirus blessing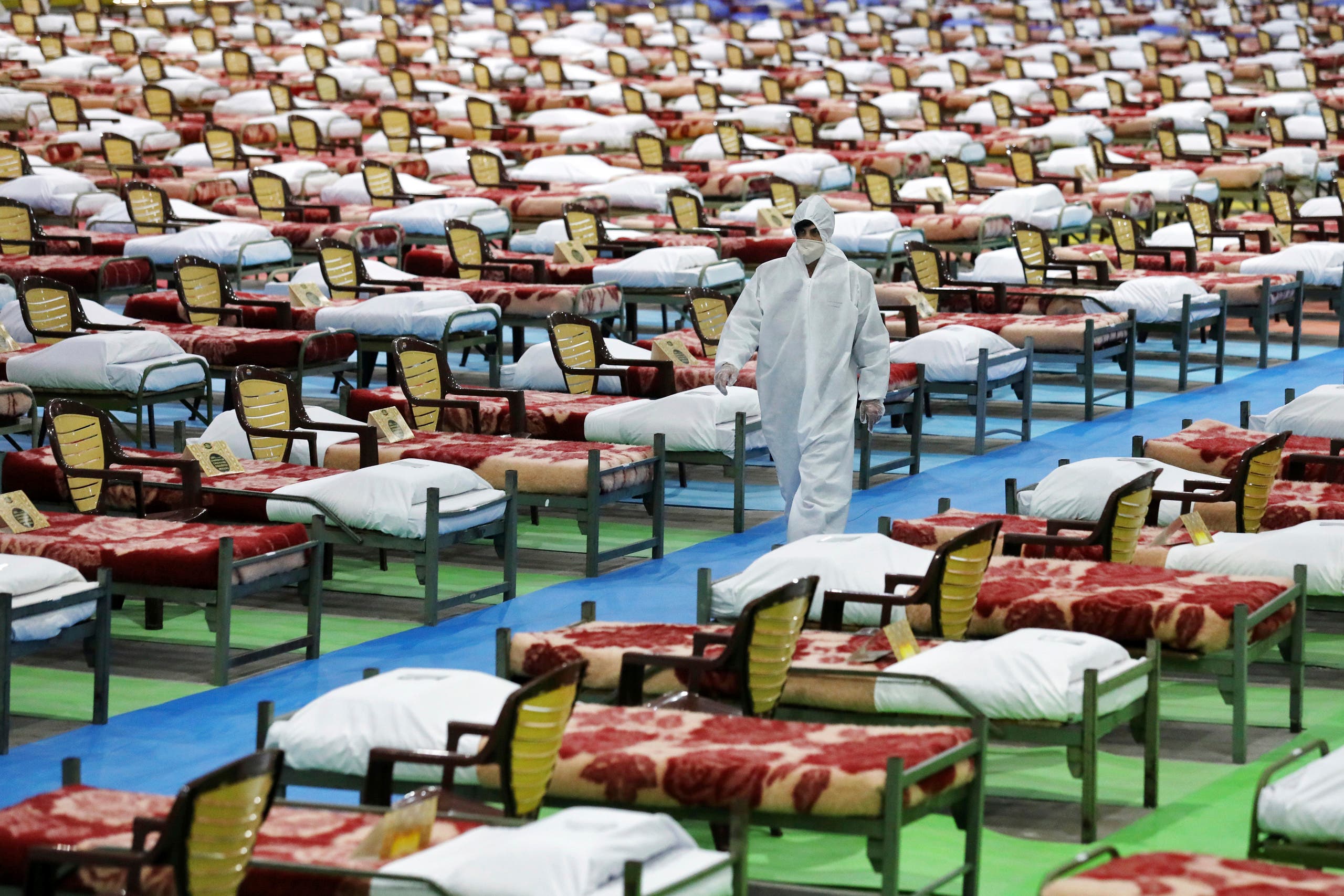 People in protective clothing walk past rows of beds at a temporary 2,000-bed hospital for COVID-19 patients set up by the Iranian army in northern Tehran, Iran, on Thursday, March 26, 2020. (AP)
Iran's coronavirus strategy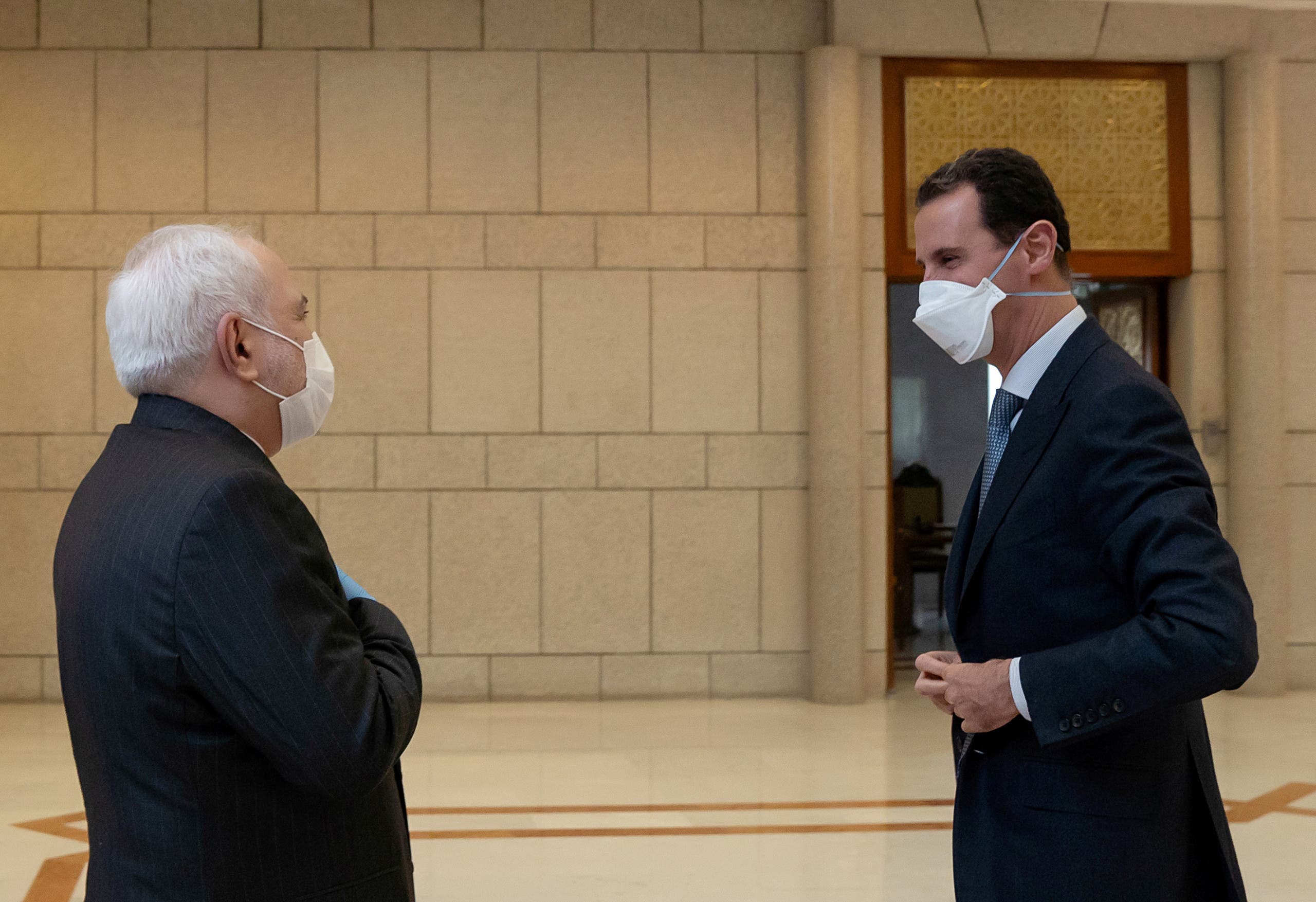 Syria's President Bashar al-Assad and Iran's Foreign Minister Mohammad Javad Zarif, wearing face masks as protection against the spread of the coronavirus disease (COVID-19), meet in Damascus, Syria, in this handout released by SANA on April 20, 2020.
SHOW MORE
Last Update: Wednesday, 20 May 2020 KSA 09:54 - GMT 06:54