The Lebanon known to the world is withering away. The country that was previously compared to Europe and described as "Switzerland of the Orient" is no longer the same. What used to be a vibrant, open and dynamic society is now striving to secure its basic food necessities. Tens of thousands of citizens are trying to leave in search of a better future elsewhere.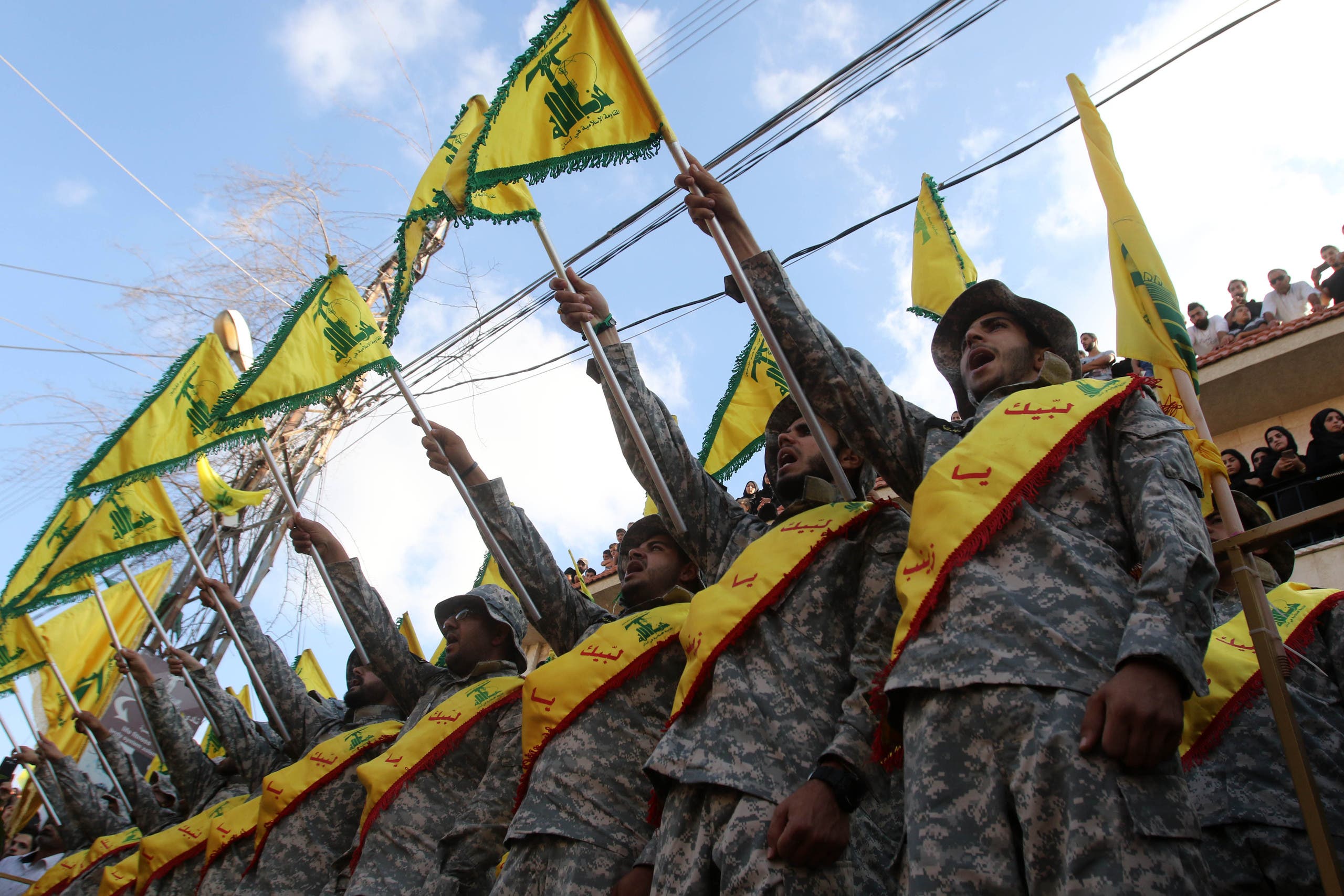 Members of Lebanon's Shiite Hezbollah movement stand at attention during the funeral of a fighter, who was killed in conflict against militant groups in the mountainous area around the Lebanese town of Arsal on the eastern border with war-ravaged Syria, in the southern town of Bisariyeh on August 28, 2017. (File photo: Reuters)

The party's influence has grown over the years, and the traditional delicate balance of power within the country has tipped to favor Hezbollah's agenda and interest. Along with its ally the Free Patriotic Movement (FPM), Hezbollah currently controls the incumbent cabinet headed by Prime Minister Hassan Diab, as other parties preferred to move toward opposition.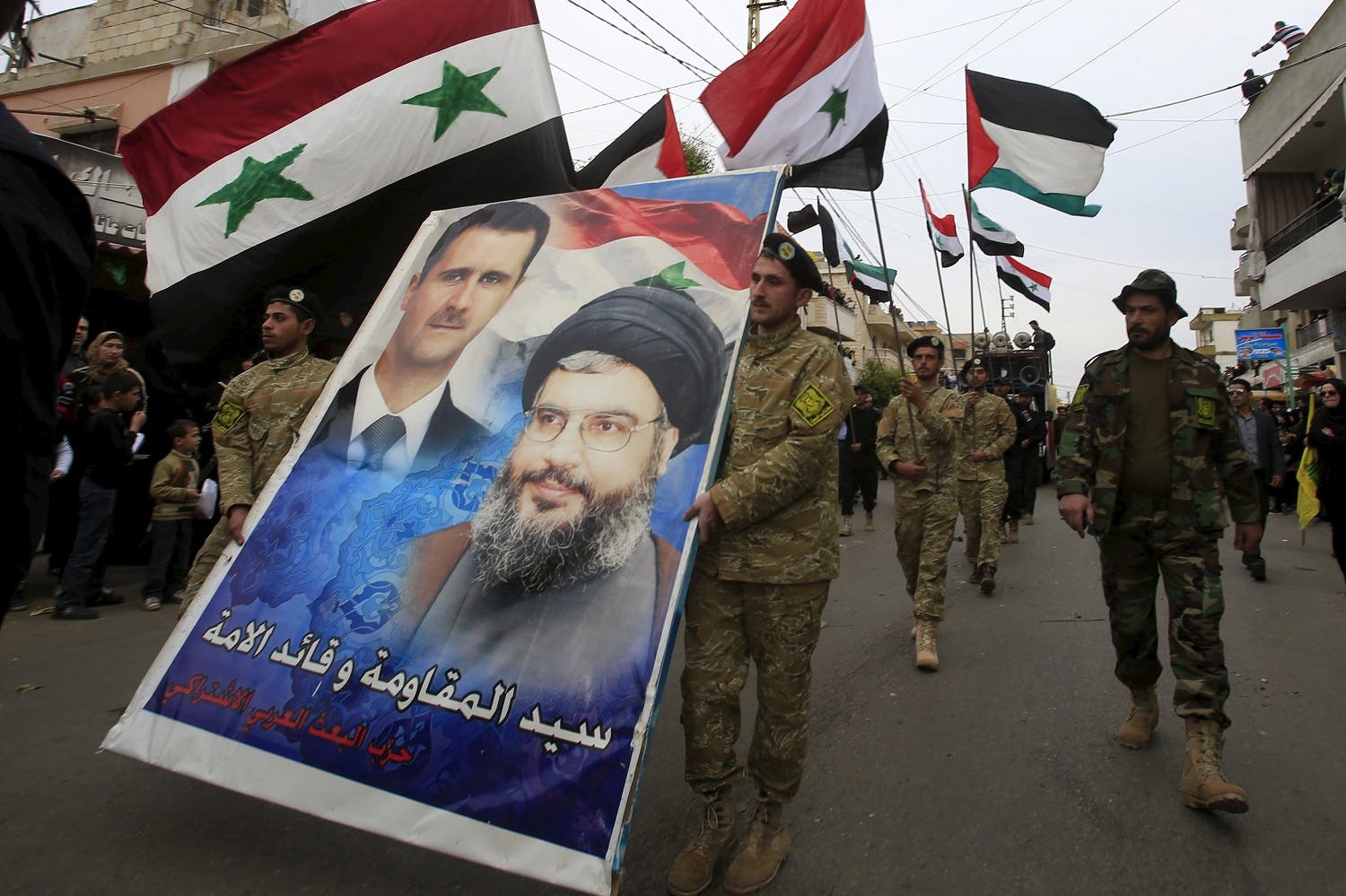 Members of the Arab Socialist Baath Party carry a picture depicting Syria's President Bashar al-Assad and Hezbollah leader Hassan Nasrallah. (Reuters)
SHOW MORE
Last Update: Sunday, 19 July 2020 KSA 09:14 - GMT 06:14