In modern neo-Ottoman Turkey, government officials, including President Recep Tayyip Erdogan and his ministers, make statements with complete contempt for international and European Union law while dissenting voices are silenced or persecuted. In the country today, there is a hysteria for new conquests and a disrespect for international law and fundamental ethics. The spirit of conquest is dominant in the modern Turkish political scene and their regional interventions. Rooted in the Ottoman "law of the sword" – or the idea that the conqueror can rule a conquered country or territory according to his desires – Turkey has returned to its Ottoman ambitions.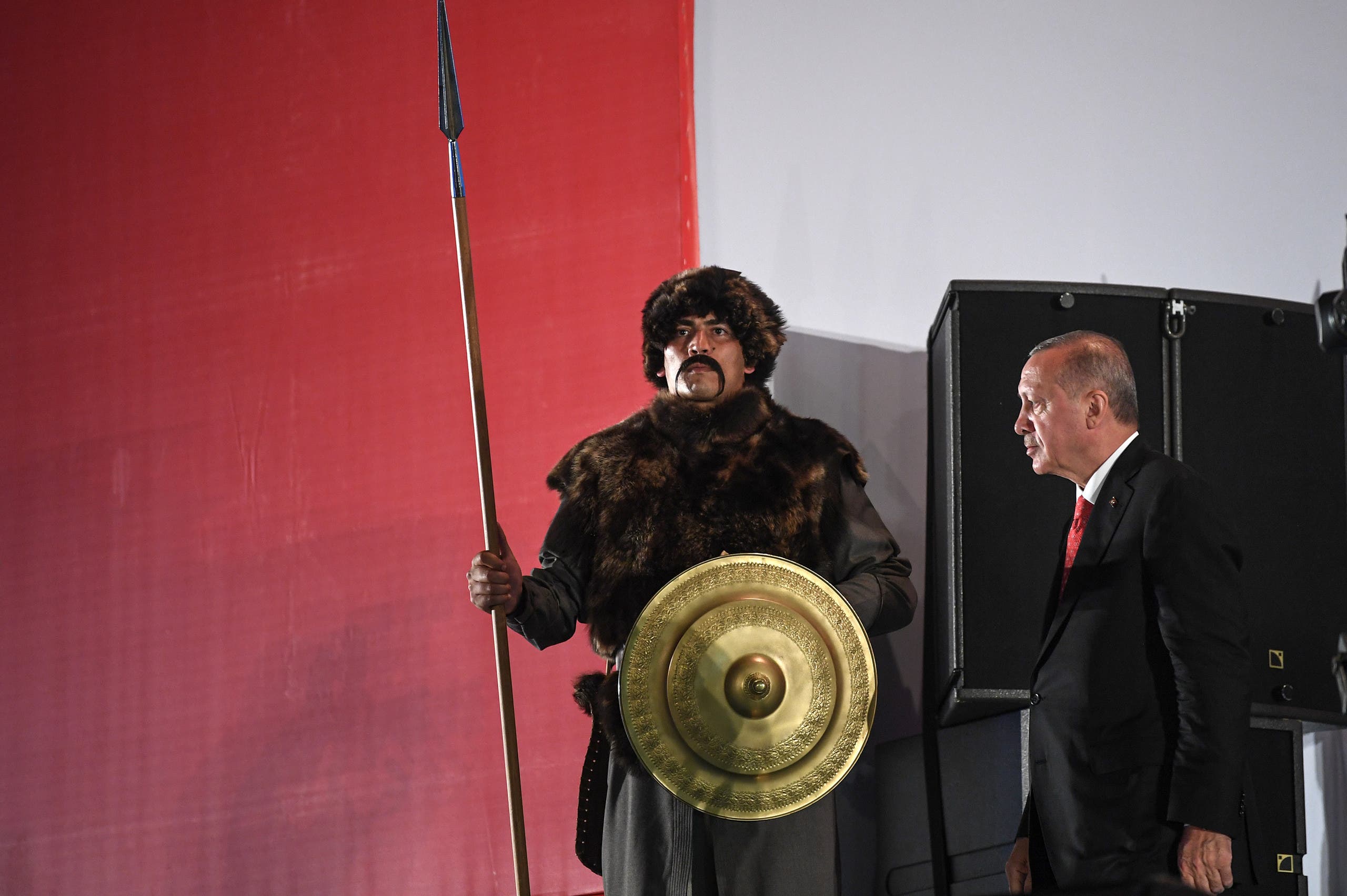 Turkish president Recep Tayyip Erdogan (R) passes next to a Turkish soldier wearing a ottoman uniform during a third anniversary commemoration rally in Istanbul on July 15, 2019. (AFP)


Conquest and arrogance are at the core of Turkey's current regional endeavors, including sending fighters and weapons to Libya, despite the UN Security Council arms embargo and condemnation from the EU and NATO.
SHOW MORE
Last Update: Monday, 20 July 2020 KSA 09:21 - GMT 06:21