Egypt minister Ghada Wali wants to make a difference for Arab women
Wali, who has more than 23 years of experience in integrated development management, was named minister last year
Al Arabiya News is marking International Women's Day, and the 20th anniversary of the Beijing Declaration on gender equality, with a special series profiling leading women around the world, among them Egyptian minister Ghada Fathi Ismail Wali.
Against all odds, some women have managed to shine in the Egyptian socio-political sphere, among them Minister of Social Solidarity Ghada Fathi Ismail Wali.
Wali, who has more than 23 years of experience in integrated development management, was named minister last year.
At the time, Wali was secretary-general of the Social Fund for Development, a government entity that provides start-up companies with financial help and other services.
Within a few weeks of becoming minister, she started introducing projects aimed at improving the living conditions of poverty-stricken civilians.
One of the most important projects was the cash benefits scheme for poor and vulnerable families, with the aim of minimizing the impact of subsidy cuts.
President Abdel Fattah al-Sisi's government started cutting subsidies shortly after he took office in 2014 to reduce the country's budget deficit.
The government estimates that more than 26 percent of Egypt's 87 million people live in poverty, Reuters reported.
Arab world
Wali seems determined not only to make a difference in Egypt, but also in the Arab world. She recently participated in the third edition of the Dubai Government Summit, taking part in a session called "Arab Women: From Vision to Leadership," aimed at discussing ways to empower women and reinforce their participation in government.
During the session, the multi-lingual minister stressed the importance of education in Arab societies, and called for better quality and content.
She said Arab societies must "highlight women's role as pioneers and their success stories in our education system messages."
She also addressed parliamentary quotas for women. In the Middle East, the regional average of female parliamentarians is just above 12 percent, which brings the region far behind the already low global average of 20 percent, according to U.N figures.
"Quotas for women must be specified in the Arab world. This must be done until it is accepted as a necessary part of politics," Wali said at the summit.
Wali shared the session with high-profile Arab females, including Princess Ameera al-Taweel of Saudi Arabia, and Sheikha Bodour al-Qasimi and Sheikha Lubna al-Qasimi of the United Arab Emirates.
Experience

Wali has been a key member of the U.N. Development Program (UNDP) in Egypt, where she has worked toward poverty reduction and job creation since 2011.
She is also a representative of the National Council for Women (NCW), which was founded by presidential decree in 2000 and was overseen by Suzanne Mubarak until her husband, President Hosni Mubarak, was overthrown in a popular uprising in 2011.
The council aims to propose public policies on women and implement international agreements that Egypt has joined, such as the U.N. Convention on the Elimination of All Forms of Discrimination Against Women, which Egypt ratified in 1981.
In January, the NCW and UNDP joined forces to combat violence against women more efficiently.
The two organizations, which benefited from Wali's expertise, announced the launch of a project that aims to tackle violence against women "by strengthening the capacities of government institutions and mechanisms, as well as informing the public about the negative impact of violence against women and girls, families and society as a whole."
According to a U.N. study conducted in 2013, 99 percent of Egyptian women have experienced some form of sexual harassment.
Prior to the UNDP and NCW, Wali was a board member of the Consumer Protection Agency, the first government body for consumer protection, which was created in 2006. She was also program director of CARE International in Egypt.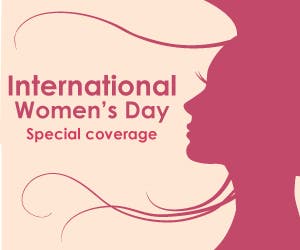 This article is part of Al Arabiya News' Special Coverage on International Women's Day.