Beautiful inside and out: Ex-Miss Sri Lanka shelters sex abuse victims
Four years after she was crowned Miss Sri Lanka, Stephanie Siriwardhana is now in the process of opening up a shelter for sexually abused girls
Al Arabiya News is marking International Women's Day, and the 20th anniversary of the Beijing Declaration on gender equality, with a special series profiling leading women around the world, among them Stephanie Siriwardhana, who is planning to open up a shelter to provide support for sexually abused girls.
While beauty pageants may be infamous for the stereotypical queen who simply waves and smiles, the industry has also crowned some remarkable women.
Four years after she was named Miss Sri Lanka, Stephanie Siriwardhana is now in the process of opening up a shelter for sexually abused girls.
"In Sri Lanka there's a huge stigma. Once these girls are raped, especially if [they are] 11 or 12 and have had [a child], the family rarely wants [them] back," she told Al Arabiya News.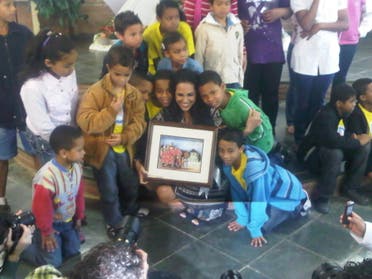 "It's definitely a big issue here and an unspoken one," Siriwardhana, who is a journalism and political science graduate, said.
However, more conversations are being held to address the abuse, especially after the 2012 rape of a young medical student in India who died of internal injuries days after the brutal attack.
Siriwardhana hopes that her project will serve as a transitional shelter for girls who have survived sexual abuse. The girls will receive psychological counselling and vocational training on how to care for themselves and on occasion, the babies they have given birth to.
She decided to commence work on the shelter after a visit to a similar center that helps sexual abuse victims.
"I had gone one day to talk to the girls, I was helping out Emerge [Foundation] at the time," she recounted.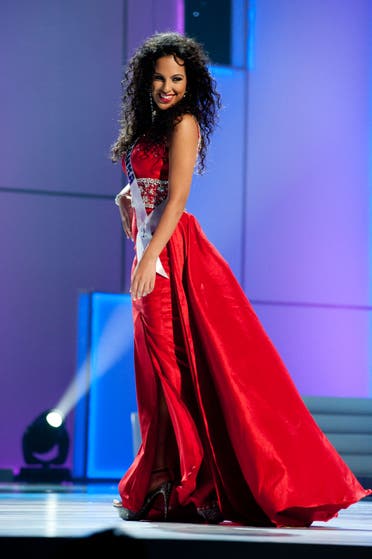 "I saw these two little girls and they had just finished eating and they were washing their plates. I think they were 11 or 12 and one girl looks at the other and says, 'oh gosh, let's go play with the dolls.' Then the other girl gets really excited, but she stops and says 'oh no, first let's go see the kids and then play with the dolls.'
"And that just got me" said Siriwardhana. "In Sri Lanka, abortion is illegal. We [want] to make abortion legal for rape victims under 18 at least, because you have to try with the minimum.
"When you have an 11-year-old about to give birth, there's something wrong with that, it shouldn't be happening."
In the following months, and after much deliberation with those around her and her consultant, Siriwardhana decided to set up a shelter, which marked the beginning of a long journey.
Securing the land on which the shelter will be built posed the main challenge in addition to gaining access to talk "to the right people," she said.
The previous government did not provide sufficient support, Siriwardhana said, adding that the newly instated government looks more promising.
"I am really looking forward to working with the new government. They sound really excited, we have a fabulous women's MP, Rosy Senanayake. She has championed so many causes."

For her part, Siriwardhana may choose to follow in the footsteps of Senanayake, who was crowned Miss Sri Lanka in 1985 and now serves as state minister for child development.

"I personally don't think I'm in the place I want to be when I first run [for office], I think it will probably happen in about three to four years from now," she said when asked about a possible move into politics.

"I definitely want to run... but if I can do everything that I want to do through my foundation, then I don't even think I will need to run for office."