Is Iran behind Iraq and Lebanon's 'Awakening?'
ANALYSIS: Reminiscent of the Arab Spring to some, the phenomenon in both countries may have Iranian hegemony at the source
In the Middle East this week, a fiery force has awoken from hibernation, coupling together Iraq and Lebanon in an unlikely scenario.
Both countries have been the scene of angry rallies calling for lasting fixes to their socio-economic woes. In Lebanon, it's the #YouStink trash crisis that has commandeered the headlines, while an electricity crisis and government reform package announced by Prime Minister Haidar al-Abadi have hung heavy over Iraq.
Perhaps reminiscent of the Arab Spring to some, the phenomenon in both countries has also been described as "almost identical" by others.
"In both Iraq and Lebanon... civil society is weak, security is lacking, social conditions are harsh, and the economy is on the retreat," Lebanese analyst Ghassan al-Ayyash wrote in al-Safir newspaper this week.
"They are complaining of corruption, sectarianism, the distribution of state wealth and posts, the mismanagement of state institutions, the squandering of national wealth, and the lack of accountability," he added.
But while the protests ricochet off each other, one root cause also bares some parallels. Iranian intervention in both Iraq and Lebanon's political backdrops has been widely noted by analysts and Arab officials in recent years.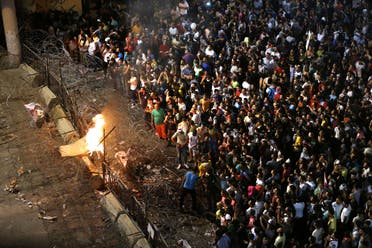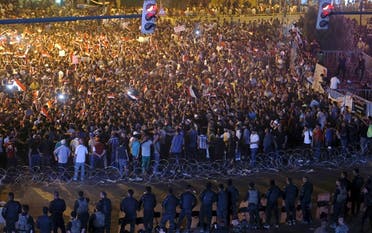 Iranian hegemony in Iraq
In Iraq, former Prime Minister Nouri al-Maliki has been at the crux of the demonstrators' anger.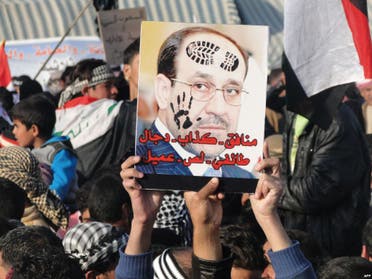 During his rule, many believe Iranian hegemony prevailed over the government and Maliki has now earned a reputation for marginalizing Sunnis in the country, consolidating power and allegedly spending $1 trillion in Iraqi public funds amid the collapse of electricity supplies to the decaying country.
"$800 billion came from Iraq's oil budget since 2004 till 2014, while $200 billion came from donations and aid," Iraqi Deputy Prime Minister for Energy Affairs, Bahaa al-Aaraji said in August.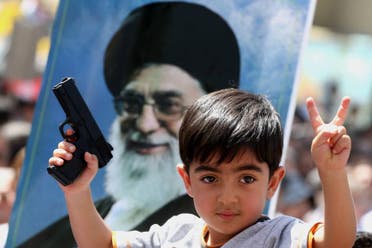 Read also: Iraqi official says Maliki's government wasted $1 trillion of Iraqi funds
Read also: What's next for Iraq and its key players after sweeping reforms?
Although top Shiite cleric Ayatollah Ali al-Sistani has voiced support for continuing protests, Iraqis of all sects are mobilizing against social and economic concerns. For the Iraqi people, sectarian rifts seemingly have no place in a protest demanding the basic right to electricity during a scorching heatwave.
"People are now becoming aware that non-sectarian rights are necessary and need to be developed," Middle East political scientist Joseph A. Kéchichian told Arabiya News.
But this does not necessarily indicate that religious influence is on the wane, warns Kéchichian.
"Rather, that people are demanding accountability, and may have concluded that religious authorities who perpetuate sectarianism for selfish reasons--need to let go. We are not there yet but we're getting there."
But even if the demands of the non-sectarian protests gain more momentum, can Iranian intervention in the country post-Maliki - seen in the presence of armed Shiite militia Asaib Ahl al-Haq at the rallies - ever be curbed?
In a Washington Post report in early August, reporters Mustafa Salim and Liz Sly noted "notable differences" in the demands of demonstrations that included Asaib Ahl al-Haq backers.
"Supporters of Qais al-Khazali, who heads the powerful Iranian-backed Asaib Ahl al-Haq militia, echoed his demand for the abolition of Iraq's elected parliament and its replacement with a presidential system," Salim and Sly wrote.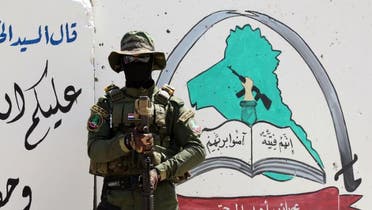 Will Iranian interference hang heavy over the protests in the coming weeks?
"Hopefully protesters will not allow themselves to be used that way … It's too early to tell," Ali Khedery, a former U.S. advisor to a string of American ambassadors in Iraq, told Al Arabiya News.
"What has been relatively good news is that Islamist parties, the Iranian proxies, have failed in their governance and are hopefully now making way for a secular government which can hopefully be more competent," he added.
An 'Awakening' that is 'better late than never'
Either way, Khedery believes the demonstrations are long overdue.
"I had hoped to see protests against sectarianism and poor governance long ago, but as they say, better late than never.
"They used to call the Anbar tribal movement against al-Qaeda 'al-Sahwa,' or the 'Awakening,' and I think you're seeing another 'Awakening,' but this time among the broader society. This is fragile, but very precious at the same time and I hope it takes off," Khedery added.
Lebanon's fault lines
But pan over to Lebanon, and it's a similar story of Iranian incursions. In June, BBC correspondent in Beirut Kevin Connolly described Lebanon as being "pivotal to Iran's reach across Middle East."
Since the Israel's withdrawal from Lebanon in 2000, Iranian-backed Shiite movement Hezbollah has been positioning itself as a cornerstone of the country's political scene, while paradoxically undermining efforts by the elected government to rule. This has been one of the main tussles that have long paralyzed the government.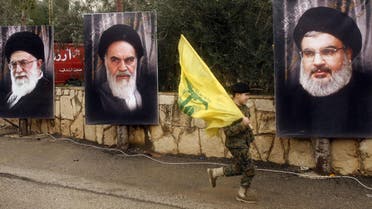 The trash crisis has amplified this, aggravating "existing fault lines" which have pitted Hezbollah against the country's Western-aligned camps.
Read also: Lebanon in crisis as Hezbollah enters trash fray
Read also: As #YouStink gains momentum, Lebanese doubtful over change
As in Iraq, Lebanon's protests show that regardless of sect and political affiliation, there is a collective anguish on display, turning the page on sectarian splits for the people on the street.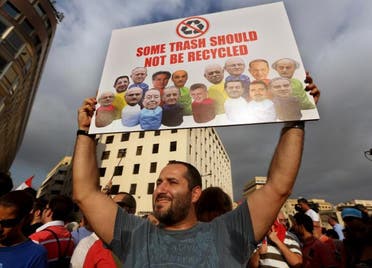 Still, Iranian-backed actors still pose underlying risks in Lebanon – also much like Iraq. Last week, Hezbollah ministers and their allies walked out of a Cabinet meeting meant to discuss the worsening garbage crisis and boycotted the meeting that followed. They were joined by politicians who are allied against Prime Minister Tammam Salam.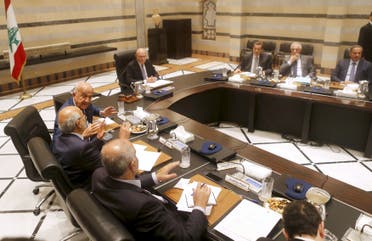 For Kéchichian, Hezbollah's political clout has not clouded their militant side. Grouping them with Asaib Ahl al-Haq in Iraq, Kéchichian describes both movements as "pro-Iranian Shiite militias" under "Tehran's direct control."
But the analyst believes their record remains poor.
"Militias can spread havoc, can kill and maim, and otherwise make a nuisance of themselves. In both countries, ordinary citizens are rejecting extremist groups, and both Asaib Ahl al-Haq and Hezbollah are such organizations."
On its part, Iran has recently voiced wishes to turn over a new leaf with the Arab world, and has denied claims of any meddling in the region's internal affairs, particularly those of Lebanon.
At a news conference in Kuwait in July, Iranian Foreign Minister Mohammad Javad Zarif called on Arab countries to join forces with Tehran to fight against extremism and militancy in the Middle East, saying: "Any threat to one country is a threat to all... No country can solve regional problems without the help of others."
'Unsuccessful adventurism'
Following Tehran's landmark deal with Western powers, intending to curb its nuclear ambitions, it is still unclear whether Iran will shift its focus to the international community on new political and economic fronts.
U.S. President Barack Obama's domestic opponents, as well as Israeli and Gulf officials, fear the deal may lead to more unshackled, sanction-free intervention in the region. Most recently, in an op-ed by former U.S. Vice President Dick Cheney published in the Wall Street Journal, he wrote that the deal will likely lead to first nuclear weapon use since WWII.
Meanwhile, U.S. and European powers express their "hope" for Iran to change tact and shift focus to new trade and energy opportunities, such as Italy recently announcing it would fund projects in Iran worth 3 billion euros ($3.3 billion).
Read also: OPINION - Europe's unseemly haste to embrace Tehran
Theoretically, in the event of Tehran's pivot away from the region, the likes of Maliki, Asaib Ahl al-Haq and Hezbollah "will collapse" without Iranian backing, says Kéchichian. But has Iranian hegemony already become too far embedded through the countries' political, sectarian and militant veins?
"The real debate today is in Tehran," says Kéchichian. "Is Iran ready to become a normal country once again or will it persist in its unsuccessful adventurism?"